News
Google's Android Things OS won't work on new Raspberry Pi board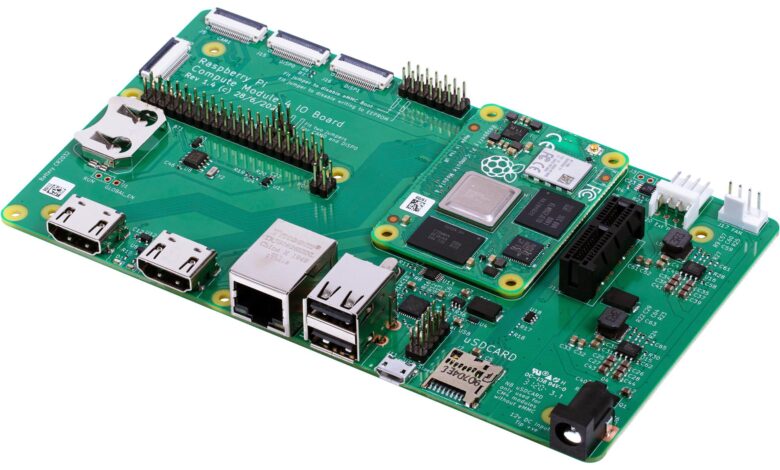 The Raspberry Pi Foundation's latest offering, the Raspberry Pi Zero W, was designed with internet-of-things (IoT) devices in mind.
However, it faces a setback as Google's Android Things IoT operating system (OS) is not compatible with the small developer board. Priced at just $10, the Zero W combines wireless capabilities with gadget development tools.
The Zero W features a 1GHz single-core BCM2835 processor, which utilizes the ARMv6 architecture. Unfortunately, Android Things does not support ARMv6, rendering the OS incompatible with the board.
Android Things is specifically optimized to work with specific chipsets, and the BCM2835 chip used in the Zero W is the same as that found in the original Raspberry Pi boards.
Although the lack of Android Things support may be disappointing to some, Eben Upton, the founder of Raspberry Pi Foundation, remains optimistic.
He expressed hope that Google would revive ARMv6 support in Android, enabling Android Things to run on the Zero W. Upton appreciates the Zero W's low power consumption and compact form factor, particularly when compared to the faster Broadcom chips found in the larger Raspberry Pi 3.
Dave Smith, an IoT developer advocate at Google, acknowledged that the lack of support for ARMv6 architecture posed a challenge for Android Things.
Google's platform no longer extensively supports this architecture, as it has been more than 15 years since its introduction. Android Things is currently compatible with Raspberry Pi 3 and Intel boards, with ongoing development to incorporate features like machine learning.
The Raspberry Pi Zero W, with its 512MB memory, remains suitable for Android Things in terms of hardware specifications. However, the underlying BCM2835 SoC is not supported, as stated by Dave Smith on the Android Things page of the Google IoT Developers Community.
Despite this hurdle, the Zero W competes with other affordable IoT boards like the Orange Pi Zero ($6.99) and wireless options such as the Particle Photon and ESP32 boards from Espressif Systems.
While Android Things' final version release date is yet to be announced, it is expected to expand its support to more boards as the IoT landscape continues to grow.
The focus of the OS is shifting toward the more advanced 64-bit ARMv8 architecture, which offers improved performance and power efficiency.
As users explore the possibilities of the Zero W, it is likely to find popularity as an extension of the widely adopted Raspberry Pi 3 board. It supports Raspbian, a Linux-based OS developed by Raspberry Pi, further enhancing its appeal to the community.