Tablets
Xiaomi Pad 6 tablets' chipsets confirmed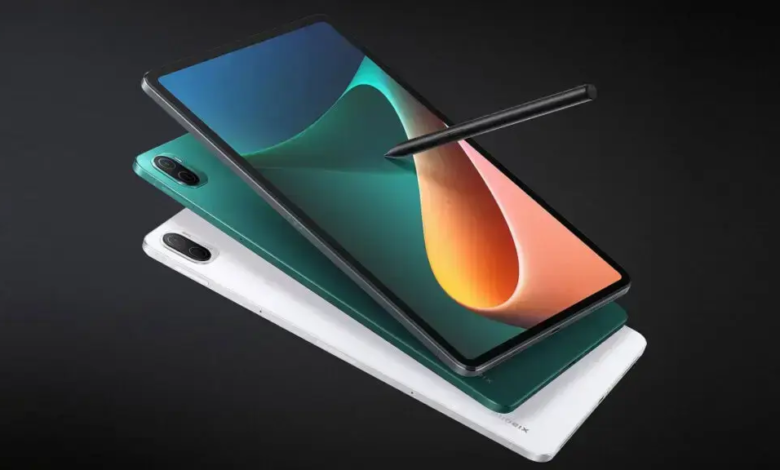 Earlier today, it was officially announced that Xiaomi will be launching the Xiaomi Pad 6 series on April 18, alongside the Xiaomi 13 Ultra and Band 8.
New details have emerged regarding the specifications of the two tablets. The Xiaomi Pad 6 will be powered by the Snapdragon 870 chipset, which was also featured in last year's Xiaomi Pad 5 Pro and Pad 5 Pro 12.4. On the other hand, the Xiaomi Pad 6 Pro will come equipped with the Snapdragon 8+ Gen 1 SoC.
According to rumored specifications, both models of the Xiaomi Pad 6 will sport 11-inch IPS LCD displays with resolutions of 2880×1800 pixels and refresh rates of 120/144Hz. The Pad 6 Pro is expected to offer up to 12GB of RAM and 512GB of storage. Additionally, both tablets are rumored to support 67W fast charging.
Xiaomi, the Chinese tech giant, is gearing up to release its Pad 6 and Pad 6 Pro tablets in the Chinese market later this month.
These tablets have been the subject of numerous leaks and rumors. Ahead of their official launch, the company has started teasing the upcoming devices, confirming details about the chipsets, battery capacities, and display specifications.
The Xiaomi Pad 6 and Pad 6 Pro are set to debut on April 18, positioning themselves as mid-range and high-end devices, respectively.
The latest information reveals that the regular Pad 6 will feature the Snapdragon 870 chipset, which is not entirely new but a rebranded version of the Snapdragon 865 found in last year's Pad 5 Pro.
As for the Xiaomi Pad 6 Pro, it is rumored to come with the powerful Snapdragon 8+ Gen 1 chipset, which has been widely adopted by many mid-range devices this year.
The company has also announced that both tablets in the series will boast a 144Hz display with 309 PPI and 2.8K resolution. Although it is expected that both tablets will feature 11-inch panels, there has been no official confirmation yet.
Furthermore, Xiaomi claims that the Pad 6 series will feature an 8,600mAh dual-cell battery, providing up to 47.9 days of standby time in the new deep sleep mode. The tablets will support 67W fast wired charging for quick battery replenishment. However, it remains unclear whether wireless charging will be supported by both devices.
Overall, the upcoming Xiaomi Pad 6 series is generating significant anticipation with its promising specifications, including powerful chipsets, high-refresh-rate displays, and fast charging capabilities. Tech enthusiasts and consumers are eagerly awaiting the official launch to experience the latest offerings from Xiaomi's tablet lineup.