News
Canebot's Android App Transforms the Sugarcane Market in India
A Maharashtra startup aims to disrupt the market, offering natural and healthy sugarcane juice bottles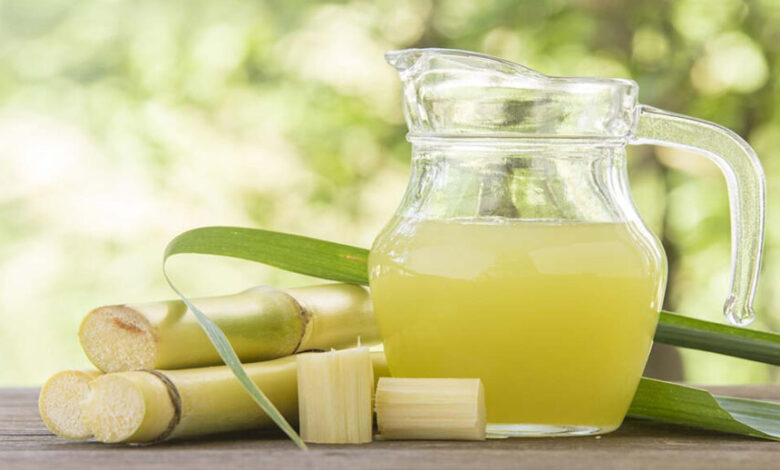 India, with its rich agricultural heritage, has long been known for its love for sugarcane and the refreshing juice it yields.
The sugarcane market in India is vast, catering to a population that embraces the natural sweetness and nutritional benefits of this tropical grass.
Recognizing the immense potential in this market, a dynamic startup called Canebot has emerged, offering a revolutionary solution that is set to transform the way sugarcane juice is consumed and enjoyed.
Canebot's founders, Milind Datar and Kirty Datar, envisioned a healthier and more convenient way for people to enjoy sugarcane juice without compromising on its freshness and taste.
Canebot, nurtured at IIM Bangalore's NSRCEL and supported by the Atal Innovation Mission 'AIM Catalysts' program under NITI Aayog, a Government of India initiative, faced a significant setback when the pandemic struck.
With the sudden closure of their corporate kiosks, they swiftly adapted by venturing into the bottling of sugarcane juice—an endeavor that initially seemed insurmountable.
This led to the introduction of two distinctive products: GannaPanna® and Immunity Shots, which incorporate natural ingredients like ginger and turmeric. These bottled beverages are entirely natural, devoid of preservatives, added sugars, or artificial colors.
The overwhelming response received from diverse consumer segments has bolstered their belief that this innovative approach could be a transformative force in the beverages market.
Drawing inspiration from their own experiences and recognizing the demand for a preservative-free alternative, they embarked on a mission to provide natural and healthy sugarcane juice bottles to consumers across India.
With the introduction of their innovative Android app, Canebot has taken a significant step towards reshaping the sugarcane industry. This app serves as a platform for customers to explore and order Canebot's range of preservative-free sugarcane juice bottles, conveniently delivered to their doorstep.
The user-friendly interface and seamless ordering process make it easy for customers to enjoy the goodness of sugarcane juice whenever they desire.
The sugarcane market in India is estimated to be worth Rs.98 crores, driven by a deep-rooted cultural affinity towards this natural elixir.
Indians have long cherished the tradition of savoring freshly extracted sugarcane juice, relishing its sweet flavor and energizing properties. However, concerns over hygiene, accessibility, and the availability of preservative-free options have often limited the widespread consumption of sugarcane juice.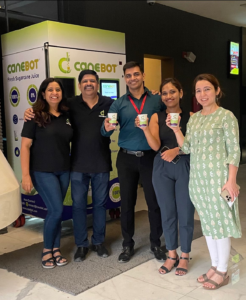 Canebot's innovative approach tackles these challenges head-on. By leveraging technology and ensuring the highest standards of quality and hygiene, Canebot has gained the trust and loyalty of customers seeking a healthy and convenient solution.

With their Android app, Canebot aims to bridge the gap between sugarcane farmers, juice manufacturers, and consumers, creating a seamless ecosystem that benefits all stakeholders.
The introduction of the Canebot app promises to revolutionize the way Indians consume sugarcane juice. It not only offers a reliable source of preservative-free juice but also supports local farmers and promotes sustainability in the sugarcane industry.
This digital platform opens up new avenues for growth, enabling Canebot to reach a wider audience and transform the traditional sugarcane juice market.
As Canebot continues to expand its presence and make a positive impact on the sugarcane industry, it stands as a shining example of innovation and entrepreneurship in India.
By harnessing the power of technology, Canebot is not only redefining the way sugarcane juice is enjoyed but also contributing to the overall health and well-being of consumers across the nation.
With Canebot's Android app leading the charge, the future of sugarcane juice consumption in India looks promising, offering a healthier and more convenient choice for sugarcane enthusiasts.
As more people embrace this transformative solution, the sugarcane industry is poised for a remarkable shift towards natural, preservative-free alternatives, ultimately benefiting the health-conscious Indian population.