News
Google details new customization options coming to Android 14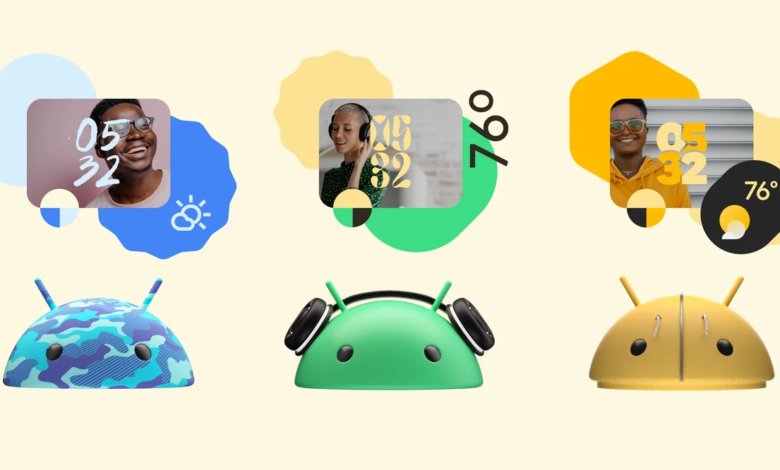 During the recent Google I/O conference, Generative AI took center stage, and Android 14 will introduce several new AI-powered customization features.
One of the most intriguing additions in Android 14 is the introduction of Generative AI wallpapers. This feature allows users to create unique wallpapers by typing a theme and style prompt within the wallpaper settings menu. Google's text-to-image diffusion model will then generate multiple customized wallpapers for users to enjoy. Initially, Generative AI wallpapers will be exclusively available to Pixel devices through a feature drop starting next month.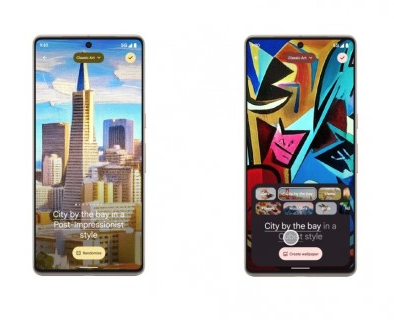 The native Google Messages app is also receiving an AI boost with Magic Compose. This feature provides AI-generated response suggestions based on your conversations.
By selecting the new option next to the emoji menu in the message type box, users can choose from different writing styles, ranging from excited to Shakespeare. This allows for concise and professional messaging tailored to formal occasions.

Android 14 aims to enhance personalization options for the lock screen. Users will have the ability to customize fonts, colors, clock size, and design elements. Additionally, the two shortcut menus located at the corners of the lock screen can be modified to better suit individual preferences.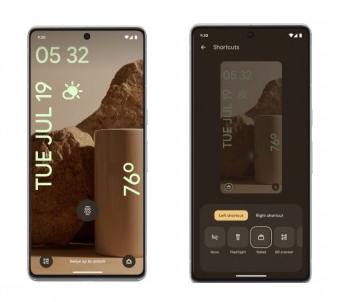 Emoji enthusiasts will be pleased to know that Android 14 introduces expanded emoji options. Users can now select up to 14 emojis and explore various patterns, colors, and size layouts. Furthermore, the home and lock screen wallpapers will become interactive, responding to touch inputs on the home screen.
Another exciting addition is the Cinematic wallpaper, which allows users to select photos from their library and adds a parallax effect, creating a three-dimensional appearance as the device is tilted.
In Android 14, Find My Device undergoes a significant revamp. The feature now offers support for a broader range of devices from different manufacturers, even when they are offline.
Bluetooth proximity enables the detection of wireless accessories like headphones, watches, and location trackers, as well as tablets and other devices. Additionally, Find My Device can recognize if a nearby location tracker is moving alongside the user, making it easier to locate misplaced items.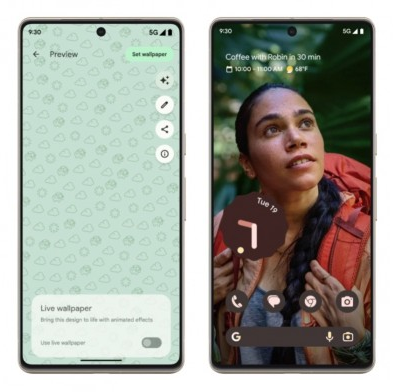 With these AI-powered customization features and improvements to device tracking, Android 14 aims to provide users with a more personalized and intuitive experience.
Google continues to push the boundaries of AI integration within the operating system, offering users new and exciting ways to customize and interact with their Android devices.