How-To
How to use Jio UPI AutoPay on your Android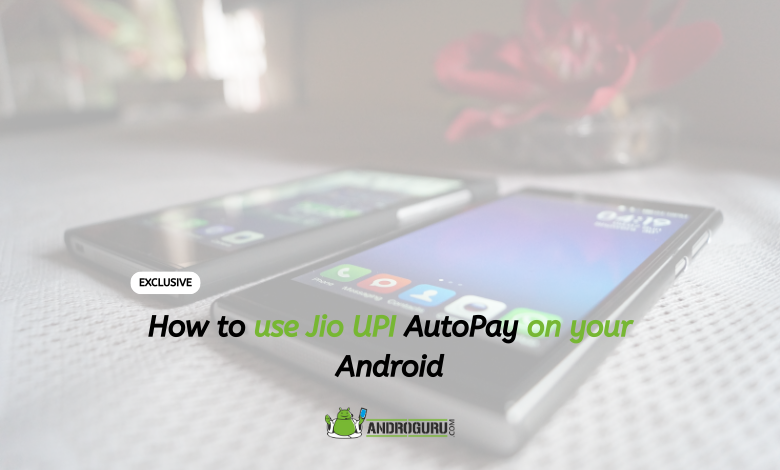 Reliance Jio has introduced a new feature called UPI AutoPay in collaboration with the National Payments Corporation of India (NPCI). This feature enables Jio users to automatically recharge their Jio Number when their plan validity expires, using UPI (Unified Payments Interface) without the need to enter their UPI PIN.
With the Jio UPI Autopay feature, users have the flexibility to create, modify, and remove plans as per their requirements. Additionally, it allows for payments up to Rs.5,000.
Transactions exceeding this amount will require users to authorize the payment by entering their PIN. Here is a detailed step-by-step guide on how to make the best use of the Jio UPI AutoPay feature on your Android smartphone:
Step 1:
Download and install the MyJio app from the Google Play Store on your mobile device.
Step 2:
Launch the MyJio app and navigate to the "Mobile" section located at the top of the app's interface.
Step 3:
Tap on the "Setup Jio AutoPay" option.
Step 4: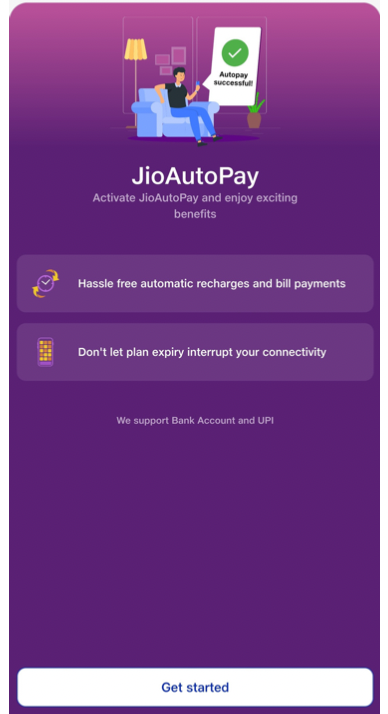 You will be directed to a page that highlights the benefits of the Jio AutoPay feature. Scroll down and click on the "Get Started" button at the bottom of the page.
Step 5: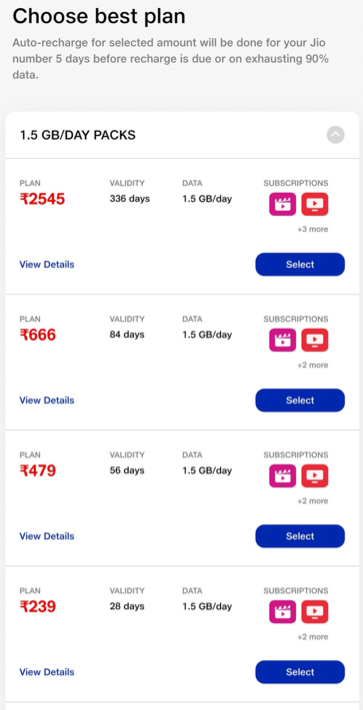 On the next screen, you will see a list of available plans. Choose the plan you want your Jio number to be automatically recharged with after your current plan expires.
Step 6: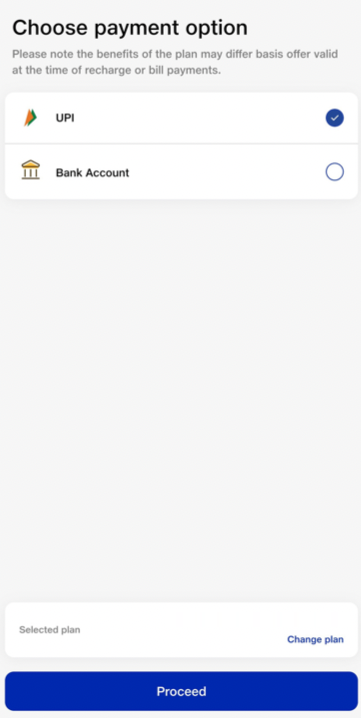 Select the desired payment method. In this case, click on the "UPI" option.
Step 7: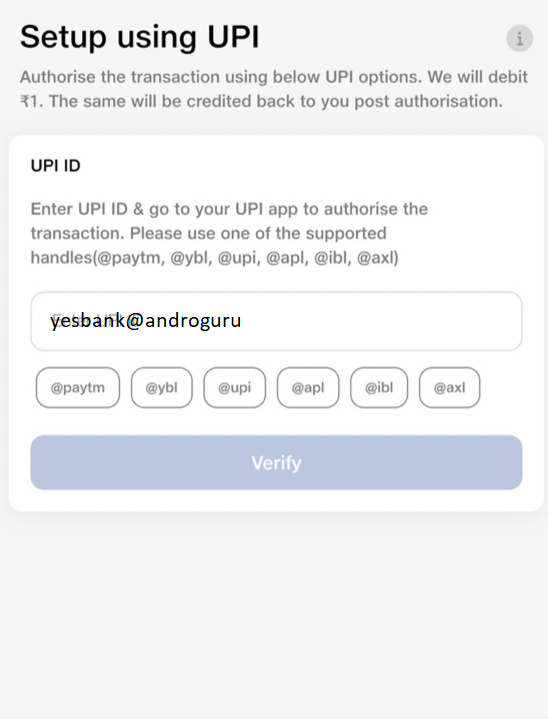 Enter your UPI details and click on the "Verify" button. The MyJio app supports up to six UPI handles that you can use for payments.
By following these steps, you will be able to set up the Jio AutoPay feature and ensure that your Jio number is automatically recharged with the chosen plan when your current plan expires. This convenient feature saves you the hassle of manually recharging your number and ensures uninterrupted services.
After successfully verifying your UPI details, the MyJio app will activate the Jio UPI AutoPay feature for your mobile number. From now on, when your current plan reaches its expiration date, Jio will automatically initiate the recharge process for your number using the plan you selected during the setup.
This means you no longer have to worry about manually recharging your Jio number or experiencing any interruption in services.
The Jio UPI AutoPay feature ensures a seamless recharge process, allowing you to enjoy uninterrupted connectivity and services on your Jio network.
By enabling this feature, you can have peace of mind knowing that your Jio number will always be recharged with the desired plan, avoiding any inconvenience or service disruption. It simplifies the process of managing your Jio account and ensures that you stay connected without any hassle.