News
Micron expects revenue impact following China's ban on memory chip sales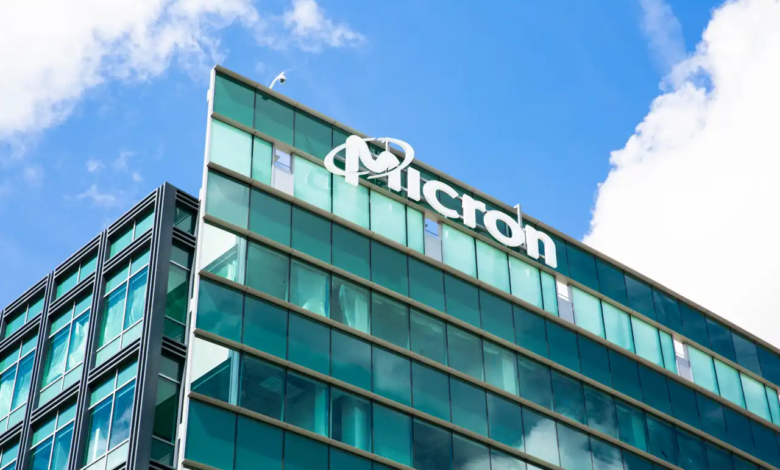 Micron Technology Inc, a prominent U.S.-based memory chipmaker, anticipates a negative impact on its revenue ranging from low to high single digits after China imposed a ban on the sale of its memory chips to key domestic industries. This ban is the latest development in the ongoing trade dispute between China and the United States.
China's cyberspace regulator stated that Micron failed its network security review, leading to the decision to block operators of critical infrastructure from purchasing the company's products. However, specific details regarding the identified risks or the affected products were not disclosed.
Analysts believe that Micron's direct impact may be limited since most of its key customers in China are consumer electronics companies.
However, there is a possibility that some firms may choose to remove Micron products from their supply chains due to political risks.
During a conference, Micron's Chief Financial Officer, Mark Murphy, stated that it is unclear what concerns Beijing had.
He noted that direct and indirect sales to China-based companies account for approximately a quarter of the chipmaker's revenue. The estimated impact on the company's total revenue ranges from low single-digit to high single-digit percentages.
Following Murphy's remarks, Micron's shares recovered slightly, with the stock closing down 2.8% at $66.23 on the Nasdaq.
While Washington opposed Beijing's decision, the stocks of Micron's rivals in China and South Korea experienced gains as mainland firms sought alternative sources for memory products.
The U.S. Commerce Department expressed opposition to the restrictions and stated that they are inconsistent with China's claims of opening its markets and fostering a transparent regulatory framework.
Tensions between the United States and China have intensified recently due to raids and visits by Chinese authorities to American firms.
Micron is the first U.S. chipmaker to be targeted by Beijing following export controls imposed by Washington on specific American components and chipmaking tools to prevent their use in advancing China's military capabilities.
China initiated the review in March amid a dispute over chip technology and worsening relations between the two countries.
The announcement by China also follows the agreement of the Group of Seven nations to "de-risk, not decouple" economic engagement with China and U.S. President Joe Biden's call for an "open hotline" between the two countries.
The U.S. Commerce Department intends to engage with Chinese authorities directly to seek clarification on their actions. Additionally, they plan to coordinate closely with key allies and partners to address distortions in the memory chip market caused by China's actions.

Although the Chinese statement and state media emphasized the need to view the Micron decision as an individual case related to national security concerns rather than geopolitics, prominent Chinese commentator Hu Xijin expressed a different perspective, suggesting suspicion towards Chinese companies due to perceived actions of U.S. companies that endanger China's national security.
The ban has created uncertainty among American companies operating in China, prompting concerns about being targeted due to their American affiliation and ensuring compliance in an increasingly national security-focused business environment.
Michael McCaul, the Republican chairman of the House Foreign Affairs committee, criticized the Chinese legal system as "mafia-like" and denounced Beijing for "bullying an American company."
China's announcement regarding the Micron review resulted in a rise in shares of some local chipmaking-related firms, with state media suggesting potential benefits for domestic players.
Major competitors of Micron, such as Samsung Electronics and SK Hynix from South Korea, also experienced gains, although analysts predict limited impact on Micron.
Given Micron's relatively small exposure to the enterprise and cloud server segment, analysts estimate that the impact on sales may be around 2%.
As part of its long-term plan to enhance self-sufficiency, China, the world's largest semiconductor buyer, has been gradually reducing its dependence on foreign-made chips.