News
BMW Digital Key Plus now available on compatible Android devices in UAE, Qatar and Bahrain
Enhanced convenience and security: Digital Key Plus expands to Android smartphones, enabling advanced vehicle access.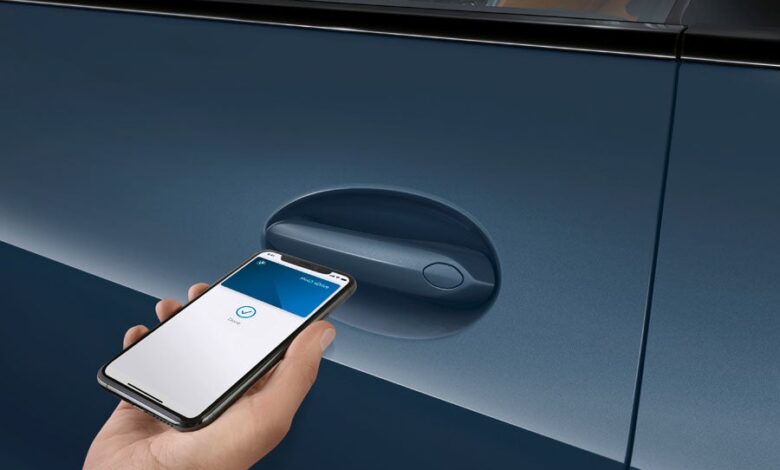 Digital Key Plus, a feature that allows users to unlock, lock, and start their BMW vehicle using their smartphone, is now available for Android smartphones in the United Arab Emirates (UAE), Qatar, and Bahrain.
Previously available exclusively on competitor mobile operating system company devices since 2021, DKP has expanded its compatibility to select Samsung and Google smartphones.
With Digital Key Plus, BMW owners can conveniently control their vehicle without needing to take out their phone from their pocket or bag.
When approaching or moving away from the vehicle, the smartphone automatically triggers the vehicle's response, similar to a traditional key with comfort access functionality.
The front and rear lights of the vehicle, along with the light carpet, also provide visual feedback in sync with the physical key, depending on the vehicle's features.
The implementation of Digital Key Plus on Android devices is made possible through ultra-wideband (UWB) technology, a digital radio technology that offers precise localization and high bandwidth for secure communication at close range.
The BMW Group collaborated with key partners like Google to establish the specification for DKP as a global standard through the Car Connectivity Consortium (CCC), ensuring enhanced security and protection against relay attacks.
The BMW Group's aim is to provide digital vehicle access to all customers, regardless of their smartphone's operating system.
The recent expansion of Digital Key to Android devices is part of this goal, enabling Android users to enjoy the full range of comfort access functions.
Additionally, the BMW Group has collaborated with Google to enable secure, cross-platform sharing of Digital Key between compatible Android devices via email, SMS, or other messaging services.
Android compatibility for Digital Key Plus is available in BMW vehicles produced from November 2022.
A future remote software upgrade is planned to extend compatibility to Digital Key Plus-capable vehicles manufactured before November 2022. This ongoing development reflects BMW's commitment to delivering advanced digital access solutions and ensuring a seamless experience for its customers.