News
Boosting Efficiency and Convenience: Unveiling the versatile Nimo Smart Glasses
Unleashing the power of Nimo Smart Glasses: A game-changer in wearable technology.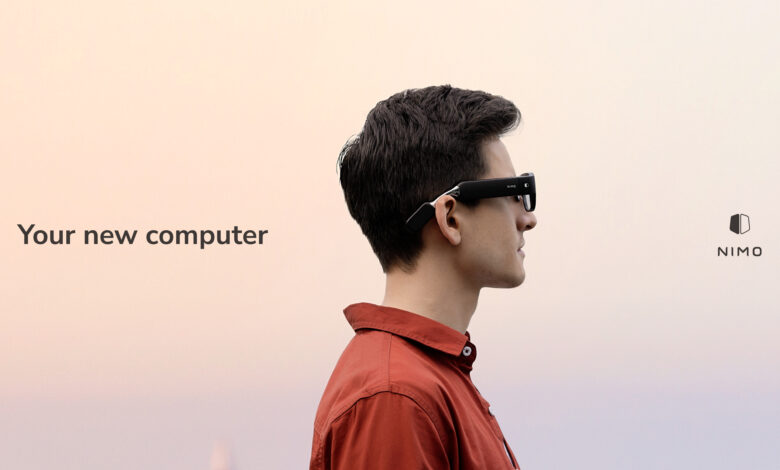 Imagine smart glasses that go beyond playing music or taking photos. Introducing the Nimo, a truly futuristic-looking gadget. These advanced smart glasses provide access to six virtual screens, allowing you to work seamlessly even when you're away from the office.
Despite their compact dual 720p displays, the Nimo glasses deliver an immersive experience equivalent to a 45 to 50-inch screen. What's more, they don't require any cables to be connected to a PC, laptop, or other processors.
Powered by a Qualcomm XR1 processor, the Nimo smart glasses can handle various office tasks like document writing and project management. Simply pair them with a Bluetooth keyboard and mouse, or use your phone as a trackpad. It's a sci-fi alternative to your traditional laptop.
There are various types of smart glasses available in the market, each with its own unique features. Some offer augmented reality overlays, some function as Bluetooth speakers, and others serve as head-strapped cameras.
However, the Nimo smart glasses stand out as a wearable display that provides multiple virtual screens for tasks like watching movies, working, or playing games, all without the need to hold a smartphone.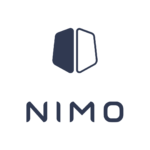 Unlike many wearable displays, Nimo glasses don't require a wired connection and are relatively lightweight. Powered by Qualcomm's Snapdragon XR1 processor, they offer a portable computing experience.
Nimo Planet, the company behind these glasses, aims to replace traditional laptops with their innovative product. By pairing the Nimo glasses with a slim Bluetooth keyboard and mouse, users can work efficiently on the go. With dual displays embedded in the lens edges, up to six virtual screens can be utilized simultaneously.
Nimo Planet has spent over four years developing these glasses, investing a modest $300,000 during that time.
They are now launching an Enterprise and Developer program, allowing third-party developers to access dev kits and enterprises to reserve units. The company plans to ship the glasses in the first half of 2023, with a price tag of $799 in select cities in India and the US.
What makes Nimo particularly promising is its focused approach. It prioritizes multiscreen productivity, omitting features like augmented reality, a camera, or speakers. Nimo glasses cater to lower-lift tasks such as word processing and project management, aiming to enhance productivity without unnecessary distractions.
Founder and CEO, Rohildev Nattukallingal envisions these glasses as a solution for employees who need to work while traveling, ensuring privacy and offering a lightweight alternative to laptops. The current prototype weighs 120 grams, with further weight reduction expected before launch.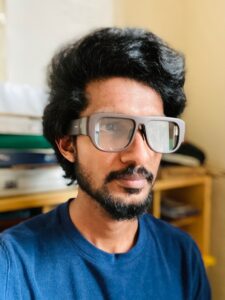 The Nimo glasses demonstrate their multitasking capabilities through a demo, where apps can be easily dragged and arranged across the virtual screens using a wireless mouse.
The Nimo OS, based on a forked version of Android, supports native Android apps on multiple screens, eliminating the need for developers to make specific modifications. Although Nimo OS lacks Google Play Store certification, many Android apps can still be downloaded through open-source app stores.

However, apps tightly integrated with Google Play Services, like Google Workspace, may require using web apps instead. Nimo Planet plans to offer a software development kit for developers to create enhanced apps for Nimo in the future.
While the Nimo glasses' appearance is sleek and the virtual screens provide an immersive experience, the arms of the glasses remain slightly bulky. Touch input on the arms allows for interaction when a Bluetooth keyboard or mouse is not available.
Nimo can also utilize a smartphone as a trackpad, but Wi-Fi or tethering to a phone is necessary for data connectivity since the glasses lack 5G or LTE capabilities. The dual 720p displays may seem small, but they offer a virtual equivalent of a 45 to 50-inch screen.
The glasses currently provide a battery life of approximately two and a half hours, which Nattukallingal believes can be improved through further hardware and software optimization. Nimo glasses come with a charging case that doubles as a carrying case, similar to wireless earbud cases. It's important to note that prescription lenses need to be separately inserted by an optometrist.
In addition to its impressive features, Nimo smart glasses incorporate head tracking sensors, enabling users to give cues and perform actions. Voice cues can also be combined with head tracking for input.
The initial version of Nimo glasses does not include built-in speakers, allowing users to pair the glasses with their existing Bluetooth speakers, such as AirPods or headphones, for audio output. The display offers a 26-degree diagonal field of view, providing maximum immersion for the user.
Overall, Nimo smart glasses offer a promising solution for professionals seeking a portable and immersive computing experience, and the company's future plans indicate a commitment to continuous innovation and development in the wearable technology space.