Smartphones
Infinix Note 30 Pro celebrates collaboration with Tesla Science Center
Empowering innovation: Infinix collaborates with Tesla Science Center to inspire scientific breakthroughs.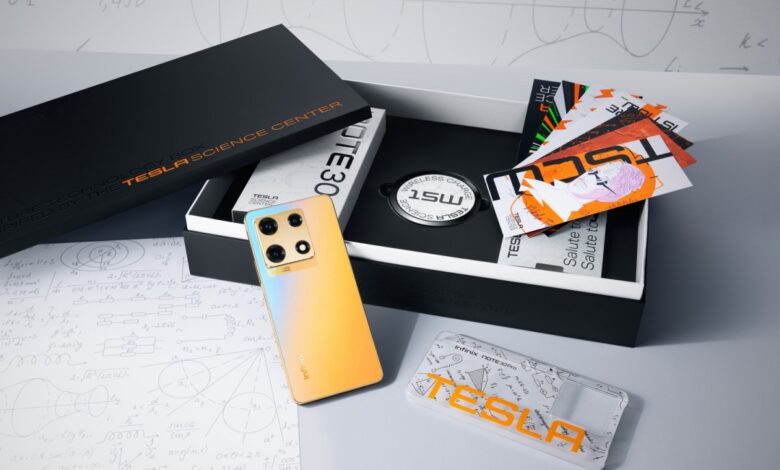 Infinix has recently announced a significant partnership with the Tesla Science Center located in Wardenclyffe, New York. This collaboration entails Transsion Holdings' tech brand, Infinix, providing financial support to aid the institution's growth and various initiatives.
This partnership holds great significance as it allows us to honor the extraordinary legacy of Nikola Tesla and his revolutionary contributions to the world. By joining forces, we are thrilled to further push the boundaries of innovation and inspire the next generation to fearlessly pursue their passion for science and technology.
This collaboration reflects our commitment to fostering creativity and scientific exploration. Lake Hu (Chief Marketing Officer of Infinix), expressed his excitement and pride in being able to contribute to the continuation of Tesla's remarkable work.
Furthermore, as part of this collaboration, Infinix has unveiled a limited edition of their popular Note 30 Pro smartphone, featuring exclusive Tesla-themed accessories.
The special edition package includes a transparent silicone case, a 15W Qi-wireless charging puck, and informative pamphlets, all presented in a meticulously designed custom box. The Infinix Note 30 Pro, in its striking Variable Gold color variant, adds a touch of elegance to this unique offering. However, specific details regarding pricing and availability of this limited edition device are yet to be disclosed.
This collaboration between Infinix and the Tesla Science Center not only showcases their shared vision for innovation but also highlights the importance of supporting scientific research and education. By combining their resources and expertise, they aim to create a positive impact on the technological landscape while paying tribute to one of the greatest inventors in history.