Smartphones
Trending
Redmi 12 launches in India on August 1 with "crystal glass design"
Unveiling the Redmi 12: A closer look at its impressive features and specifications.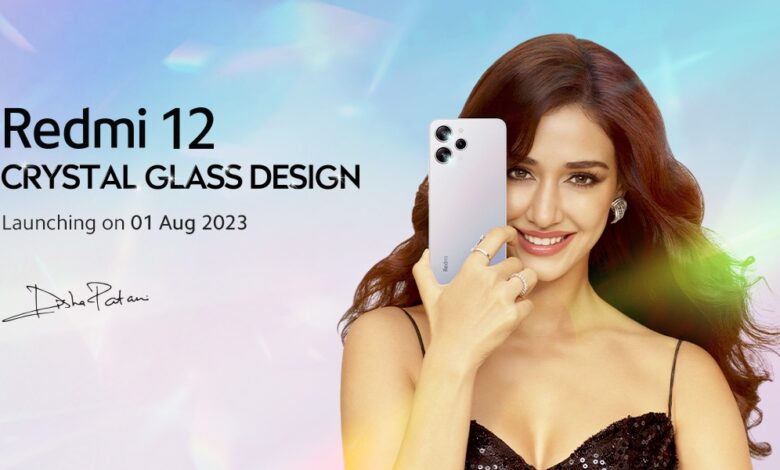 The highly anticipated Redmi 12 smartphone is finally set to make its way to the Indian market. After its initial release in select markets last month, Redmi has officially announced that the Redmi 12 will be launched in India on August 1. The wait for Indian consumers eager to get their hands on this stylish device is almost over.
Redmi promises that the Redmi 12 will be a "style icon" that combines beauty and innovation. One of the standout features of this device is its "crystal glass design," which sets it apart from other smartphones in its price range. While the frame of the phone is made of plastic, the back panel is constructed from glass, offering a touch of elegance and sophistication rarely seen at this price point. The emphasis placed on the crystal glass design in Redmi's marketing campaign signifies the brand's commitment to delivering a device that stands out in terms of aesthetics.
To further highlight the Redmi 12's style and appeal, Redmi has enlisted the popular Indian actress Disha Patani as its brand ambassador. Her association with the device emphasizes its fashionable attributes and positions it as a must-have accessory for the trendy smartphone user. Disha Patani's endorsement adds an extra layer of excitement and anticipation for the upcoming launch.
While the Redmi 12 shares some similarities with its predecessor, the Redmi 10, in terms of specifications, there are notable upgrades that make it an enticing option for consumers. The device offers an improved user experience and enhanced performance compared to its predecessor. Although not identical, the Redmi 12 maintains a similar foundation while introducing subtle advancements that elevate its overall capabilities.
As the Android powered device prepares to launch in India on August 1, smartphone enthusiasts can look forward to experiencing a device that combines style, innovation, and impressive features. With its eye-catching crystal glass design and the endorsement of popular actress Disha Patani, the Redmi 12 aims to captivate users with its aesthetic appeal. While building upon the success of its predecessor, the Redmi 10, the Redmi 12 introduces noteworthy upgrades that promise an enhanced user experience. As the launch date approaches, anticipation builds for Indian consumers eager to explore the perfect blend of beauty and innovation offered by the Redmi 12.