News
Avail Rs.13,000 off on Apple iPhone 5C and 4S under buyback offer
Apple introduces buyback scheme to boost sales of iPhone 5c and iPhone 4S in India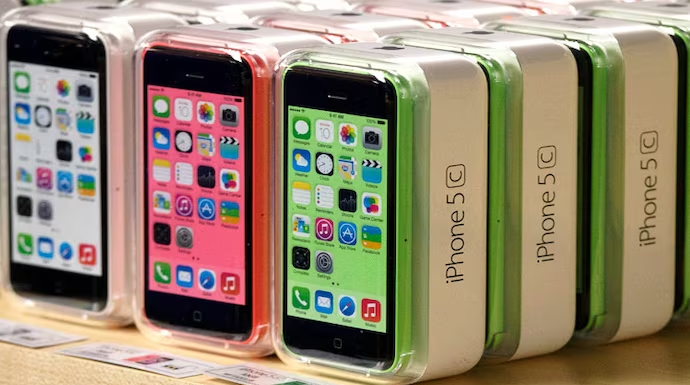 In a bid to drive sales of its iPhone 5c and iPhone 4S smartphones, Apple has announced a new buyback scheme for the Indian market. Starting from Saturday, customers can trade in their old smartphones and receive a minimum exchange price of Rs. 13,000 towards the purchase of the latest iPhones.
The news was first shared on Twitter by Manish Khatri, a retailer based in Mumbai, and has been verified by NDTV Gadgets from another source. According to Khatri's tweet, the buyback scheme offers a minimum exchange value of Rs. 13,000 on selected models of the 5c and 4S, subject to certain conditions.
A list of eligible smartphones has also been shared, which surprisingly includes flagship devices from various brands. Some of the smartphones that can be traded in for the 5c and 4S include the BlackBerry Z10, HTC One dual-SIM, Nokia Lumia 925, Samsung Galaxy S4, Sony Xperia Z1, and more. Even older iPhone models like the iPhone 4 in 8GB and 16GB variants are eligible for the buyback offer.
This move by Apple comes after a recent report by research firm Gartner, which stated that the iPhone 5c was considered expensive in India and other emerging markets. In response to this, Apple has taken steps to make its devices more accessible to the Indian market.
Currently, the 16GB iPhone 5c is priced at Rs. 41,900, while the 32GB variant is available for Rs. 53,500. The iPhone 4S 8GB, which has received a revised pricing, can now be purchased at Rs. 31,500 inclusive of taxes.
Both the Apple devices were launched in India on November 1, following their global unveiling in September. With the introduction of the buyback scheme, Apple aims to attract more customers and increase its market share in India's competitive smartphone market.