Wearables
Fairphone launches Fairbuds XL: modular, repairable over-ear headphones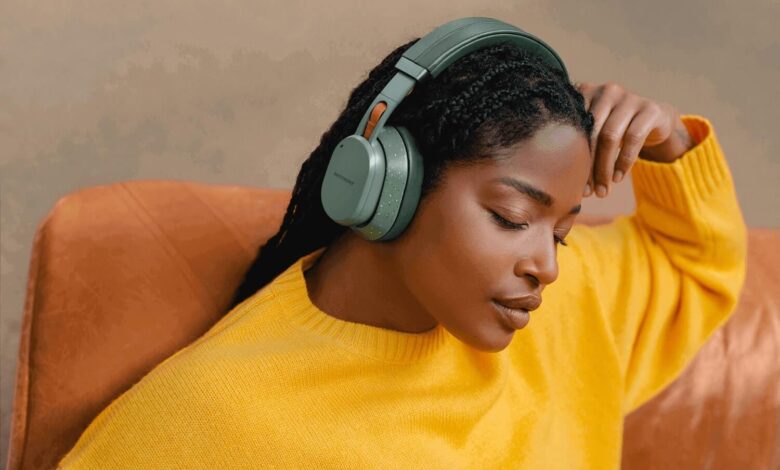 In 2021, Fairphone made its foray into the headphone market with the release of its TWS buds. Now, the company has unveiled its first over-ear headphones that align with Fairphone's ethos of sustainability and repairability.
The Fairbuds XL feature a modular design comprising 11 parts, making them easy to disassemble and repair. Replacing components like ear cushions can be done effortlessly without the need for tools. The battery, which retains 80% capacity after 500 charge cycles, can also be replaced.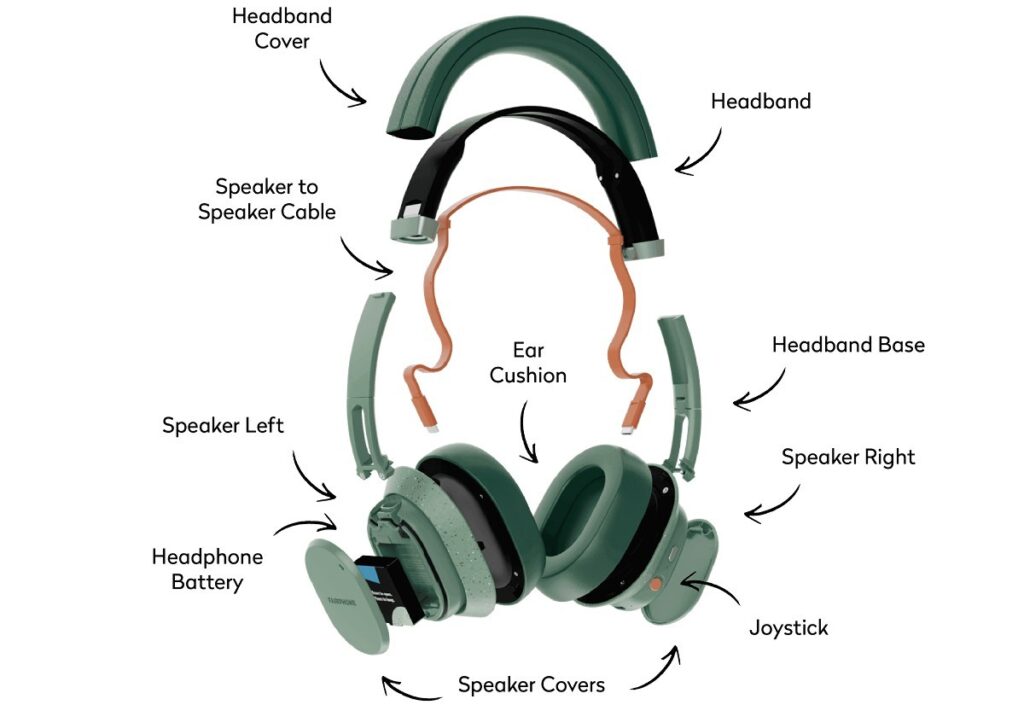 Fairphone's commitment to minimizing e-waste is evident in the use of 100% recycled aluminum, 80% recycled plastics, and 100% recycled textile pouch in the construction of the headphones. The internal electronics even utilize 100% recycled tin solder paste.
Fairphone not only prioritizes environmental sustainability but also the welfare of assembly line workers. The company endeavors to provide favorable working conditions and ensure fair wages for its employees.
As for the headphone performance, the Fairbuds XL boast 40mm drivers and support Bluetooth 5.1 with aptX HD, AAC, and SBC codecs, offering multi-point connectivity. They can also be used in wired mode through the USB-C port, although a 3.5mm jack is absent, consistent with the latest Fairphone smartphone.
Equipped with a user-replaceable 800mAh battery, the headphones provide up to 26 hours of playback with Active Noise Cancellation enabled and 30 hours without it. The Fairbuds app, available for Android, allows users to customize the headphone settings according to their preferences.
Fairphone's new Fairbuds XL
With a weight of 330g and an IP54 rating for dust and splash resistance, the Fairbuds XL offer both comfort and durability. The foldable design further enhances portability.
European consumers can already purchase the Fairbuds XL from the Fairphone store at a price of €250/£220.
Notably, the retail package does not include a charger or charging cable, though any USB-C cable can be used. Spare parts for the headphones are not yet available, so their prices remain unknown.