News
Google Pixel F1 Info Solutions Service Network has 27 service centers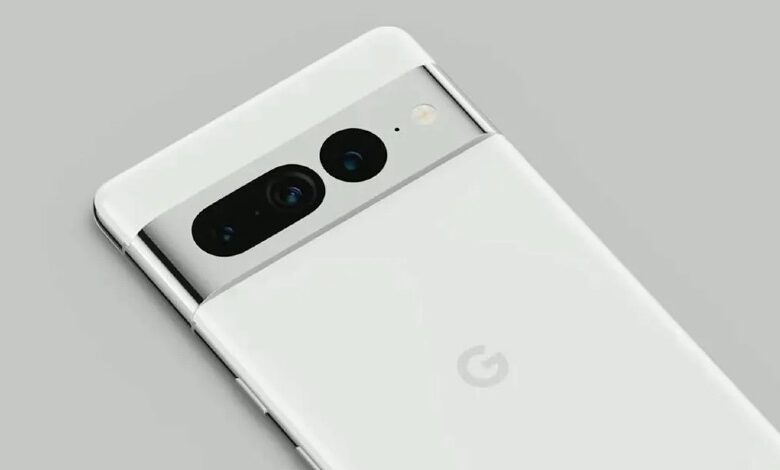 In a significant development for Google Pixel users across India, the tech giant has announced the expansion of its service network through the establishment of 27 Google Pixel F1 Info Solutions service centres.
This move aims to enhance customer support and ensure prompt assistance for Pixel phone owners across the country.
The newly established service centres are strategically located in major cities and key regions, providing easier access for users seeking repairs, technical support, and other related services. The following is a comprehensive list of the 27 Google Pixel F1 Info Solutions service centres:
Bangalore: Ground Floor, Saleh Centre, Behind Executive Chamber and next to Sigma Mall, Cunningham Road, Bangalore – 560027
Bhubaneshwar: Plot No. 100, Prafulla Nivas, 1st Floor, Pani Tanki Lane Saheed Nagar, Bhubaneswar – 751007
Cochin: Cheruparambath Road, Ground Floor, Angels Arcade, Kadavanthra, Cochin – 682020
Ghaziabad: H-4 1st Floor, Patel Nagar 3rd Ghaziabad – 201001
Hubli: Ground Floor, Shop No. GF 01A, Samarth Annexe Building, Opp. to Old Income Tax Office, Vidyanagar Hubli – 580021
Hyderabad: Dr. No. 1-11-249/1/1 1st Floor, Pooja Talluri Complex, Opp. to HDFC Bank, Begumpet Piller No. 1360, near Prakash Nagar Metro – 500016
Jaipur: 3rd Floor Man Upasna Mall, Plot No. C-44 Sardar Patel Marg, C-Scheme, Jaipur, Rajasthan – 302001
Karnal: SCO No. 349, 1st Floor, Mugal Canal, Karnal – 132001
Lucknow: Show Room B, Lower Ground Floor, Burlington Arcade, Vidhan Sabha Marg, Lucknow, Uttar Pradesh – 226001
Madurai: 316, HIG, Anna Nagar, 1st Floor, Above HDFC Bank, 80 Feet Road, Madurai – 625020
Mumbai: 1st Floor, Gala No. 58, Kings Krest, Bhavani Shankar Road, near Kabutar Khana, Opp. DNS Bank, Dadar West, Mumbai – 400028
Pune: A K D Plaza, J I, 1st Floor, Opp. Vijay -Mahal Society, near Mira Society, Salisbury Park, Pune, Maharashtra – 411037
Raipur: 2nd Floor Tara Sadan, Opp. Marline Apt. Mandi Road, Sector 5, Devendra Nagar, Raipur – 492009
Ranchi: F1 Info Solutions and Services Pvt Ltd. P. P. Compound, Near Sujata Chowk, Mauza – Hindpiri, Ward No. 23, Ranchi – 834001
Trivandrum: Grace, TC No. 25/3835 2&1 Floor, Kanaka Nagar, Vikas Bhavan PO Vellayambalam, Trivandrum – 695033
With these new service centres in operation, Google Pixel users can expect a more convenient and efficient service experience.
Each centre is equipped with trained technicians who possess in-depth knowledge of Pixel devices, ensuring that users receive expert assistance and accurate solutions for their specific concerns.
The expansion of the service network reflects Google's commitment to customer satisfaction and its aim to provide top-notch support to Pixel phone users in India.
By bolstering the number of service centres, Google aims to reduce turnaround time for repairs, streamline the process for device diagnostics, and enhance overall service quality.
To avail of the services offered by the Google Pixel F1 Info Solutions service centres, users can visit the nearest centre during the designated service hours.
It is recommended to check the specific service hours and any additional requirements by contacting the respective service centre beforehand.
In conclusion, the establishment of 27 Google Pixel F1 Info Solutions service centres across India marks a significant milestone in providing comprehensive support to Pixel phone users.
With these centres strategically located across major cities and regions, Google aims to ensure timely and efficient resolution of issues, further solidifying its position as a customer-centric technology company.
Disclaimer: The addresses provided for each location are based on the information available at the time of writing. It is advisable to verify the addresses and operating hours by referring to the official Google support page mentioned in the article.