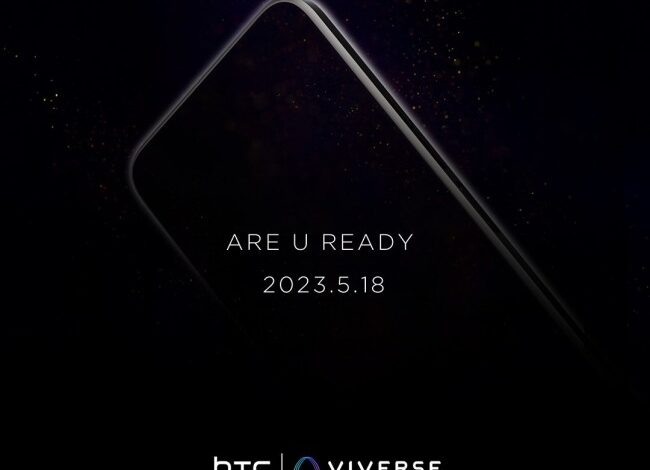 Following a significant leak that surfaced last week, HTC has officially announced that its highly anticipated U23 Pro smartphone is scheduled to launch on Thursday, May 18. Although the company released a teaser image providing a glimpse of the device, no additional information was disclosed.
According to the prevailing rumors, the HTC U23 Pro is expected to feature a 120Hz AMOLED display, powered by the Snapdragon 7 Gen 1 chipset, and equipped with an impressive 108MP main camera.
Additionally, the device is rumored to debut with the latest Android 13 operating system and house a substantial 4,600 mAh battery for extended usage. Notably, the U23 Pro is expected to offer compatibility with the company's Viverse VR platform, although specific details regarding this integration remain scarce at this time.
As the launch date approaches, gadget enthusiasts and tech enthusiasts alike eagerly anticipate the unveiling of the U23 Pro, hoping to witness the innovative features and technological advancements that HTC has incorporated into its latest flagship smartphone.
Stay tuned for further updates and official announcements regarding the U23 Pro, as the company prepares to make a significant impact in the competitive smartphone market.