Smartphones
nubia Z60 Fold rumored with 7.3-inch folding screen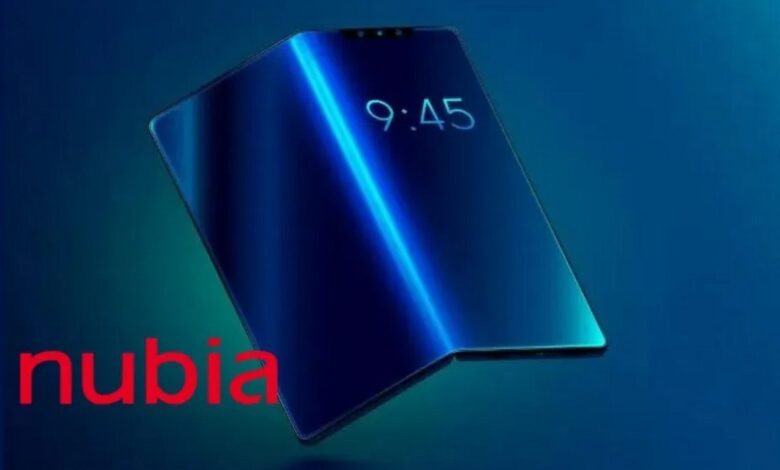 According to a recent rumor, nubia, a subsidiary of ZTE, is gearing up to enter the competitive foldable smartphone market later this year. The device in question is believed to be named the nubia Z60 Fold, with the model number NX801J. As anticipation builds around this forthcoming release, let's delve into the rumored specifications and features of this exciting device.
One of the standout features of the nubia Z60 Fold is its 7.3-inch foldable AMOLED display. This flexible screen promises a visually immersive experience, allowing users to enjoy their favorite content on a larger canvas while still maintaining portability. Foldable smartphones have gained popularity for their ability to transform from a compact form factor to a larger screen size, providing users with enhanced versatility.
Under the hood, the nubia Z60 Fold is said to be equipped with a powerful Qualcomm 8-series chipset, although the specific model has not been confirmed. This chipset is known for its performance capabilities, ensuring smooth multitasking and efficient processing power.
Paired with an impressive 12GB of RAM, the device is expected to handle resource-intensive tasks with ease, providing a seamless user experience.
In terms of storage options, the nubia Z60 Fold is rumored to come in two variants: 256GB and 512GB. These generous storage capacities will provide ample space for users to store their files, apps, photos, and videos without worrying about running out of storage space. With such storage capabilities, users can carry their digital lives with them wherever they go.
To keep up with the demands of power-hungry applications and extended usage, the nubia Z60 Fold is expected to boast a robust 5,000mAh battery. This sizable battery capacity ensures that users can enjoy their device throughout the day without constantly worrying about running out of power. Additionally, the device is rumored to support 100W fast charging, allowing for quick and convenient recharging times.
While the exact release date of the nubia Z60 Fold has not been confirmed, sources suggest that it is slated to hit the market in the fourth quarter of this year, between October and December. This timeframe leaves ample room for more leaks, rumors, and official announcements to build anticipation among tech enthusiasts and consumers alike.
As with any pre-release information, it's important to approach these rumors with caution. While they provide a glimpse into the potential features and specifications of the nubia Z60 Fold, we must wait for official confirmation from the company to verify these details. The world of technology is constantly evolving, and it's fascinating to see companies like nubia embrace the foldable smartphone trend.
With nubia's entry into the foldable smartphone market, consumers will have yet another option to consider when it comes to innovative mobile devices. The nubia Z60 Fold promises to deliver an immersive viewing experience, powerful performance, ample storage, and long-lasting battery life.
As the fourth quarter approaches, all eyes will be on nubia to see how they contribute to the rapidly evolving landscape of foldable smartphones. Stay tuned for more updates as we await the official announcement and release of the nubia Z60 Fold.