Wearables
ZTE nubia Neovision Glass: Portable Head-Mounted Display now available
Experience immersive visuals anywhere with ZTE nubia Neovision Glass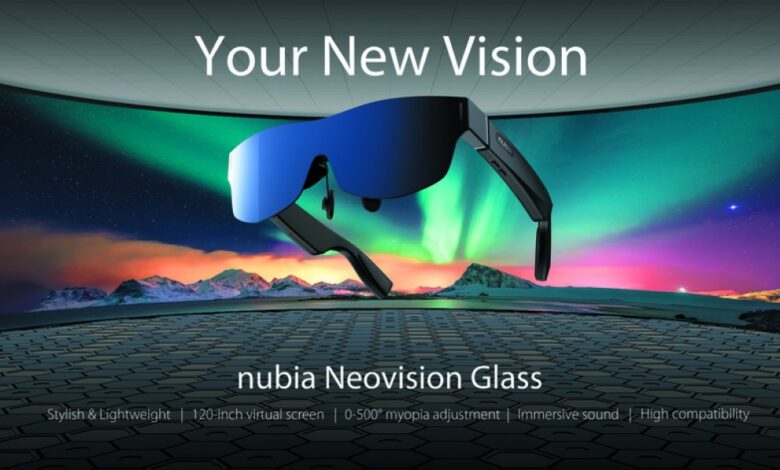 After its initial announcement at MWC Barcelona, the highly anticipated ZTE nubia Neovision Glass is finally available for open sale across multiple regions. This portable head-mounted display offers a truly immersive experience with its Micro-OLED display that delivers a stunning 1080P resolution per eye. The virtual screen can be scaled up to an impressive 120 inches, allowing users to enjoy their favorite content in a cinematic manner.
With a peak brightness rating of 1,800 nits and a wide 43° field of view, the Neovision Glass ensures vibrant visuals and an expansive viewing experience. Additionally, it features a myopia adjustment range of 0-500°, allowing users with varying eyesight needs to enjoy the headset comfortably.
One of the standout features of the ZTE nubia Neovision Glass is its exceptional portability, weighing just 79 grams. It can easily be connected to a wide range of devices, including smartphones, tablets, laptops, game consoles, and even drones, providing users with a versatile and flexible viewing solution.

To enhance the audio experience, the Neovision Glass is equipped with omnidirectional speakers placed at the stems, delivering Hi-Res Audio support for immersive sound quality.
The ZTE nubia Neovision Glass is now available for purchase at a price of $529/€549/£479. Customers can order it directly from ZTE's official website, and it is accessible for customers in the European Union, the United Kingdom, the Middle East, Asia Pacific, and South Africa regions. Don't miss out on the opportunity to elevate your entertainment and multimedia experience with this cutting-edge portable head-mounted display.