Wearables
Galaxy Watch 6 pricing leaks: What to expect for Samsung's upcoming smartwatch
Early leaks suggest potential price increases for the Galaxy Watch 6 series in France, hinting at possible changes for the US market and offering insights into the Classic variant's affordability.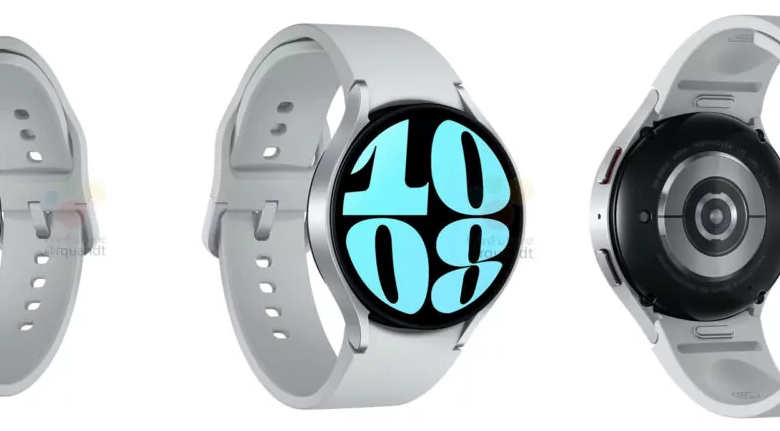 Leaks surrounding the highly anticipated Galaxy Watch 6 have been surfacing rapidly, giving us glimpses of its design and the processor it will feature. Now, new leaks suggest potential pricing for the upcoming smartwatch series.
According to Dealabs Magazine, which claims to have obtained the pricing information, the 40mm Bluetooth version of the Galaxy Watch 6 is expected to be priced at €319.99 in France, while the 40mm 4G version may retail for €369.99. These models are rumored to be available in Graphite or Cream color options.
It's important to note that early price leaks should be taken with caution, as they may not always be accurate. However, if these leaked prices hold true, it would indicate a €100 increase in the starting price compared to its predecessor. This raises the possibility of a similar price adjustment for the US market.
Moving on to the 44mm variants, the Bluetooth and 4G versions are rumored to be priced at €349.99 and €399.99, respectively, and will likely be available in Graphite or Silver.
The leak also mentions pricing for the Galaxy Watch 6 Classic. The 43mm Bluetooth and 4G versions of the Classic variant could be priced at €419.99 and €469.99, respectively, and may come in Black and Silver color options. Meanwhile, the 47mm models are speculated to cost €449.99 and €499.99 in Black and Silver color options.
While the pricing information appears to indicate a potentially higher cost for the Galaxy Watch 6 series, there is some good news for the Classic variant. The Classic model might be €50 cheaper than the Galaxy Watch 5 Pro, which is a welcome change.
It's worth noting that these leaked prices are specific to France and do not account for any exclusive variants that may be available through the Samsung Shop. Official details on pricing and availability are yet to be announced by Samsung, but reports suggest that the smartwatch will likely be unveiled in late July. Until then, we will have to wait for an official confirmation.