Wearables
Introducing the Oraimo FreePods 4: Elevating Your Listening Experience
Seamless connectivity and immersive sound: Discover the Oraimo FreePods 4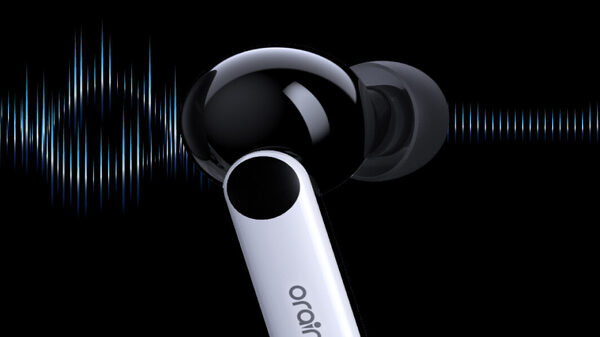 The Oraimo FreePods 4 is here to redefine the way you enjoy your music and stay connected on the go. With its impressive features and sleek design, these wireless earbuds offer a seamless and immersive audio experience that will leave you wanting more.
One standout feature of the FreePods 4 is the Transparency Mode, which allows you to stay aware of your surroundings without the need to remove the earbuds. Whether you're commuting, working out, or simply want to be alert to your environment, this feature ensures convenience and safety.
For avid gamers, the low-latency gaming mode is a game-changer. It enables a lag-free connection, allowing you to fully immerse yourself in the gaming experience without any disruptions. Say goodbye to connectivity issues and hello to uninterrupted gameplay.
The FreePods 4 showcases a thoughtfully designed slide-to-open mechanism, providing easy access to the earbuds. To keep them secure during your activities, anti-drop magnets are incorporated, ensuring they stay in place no matter how active you are.
With fast charging capabilities, these earbuds offer an impressive battery life. Enjoy up to 35.5 hours of music playback, and even with a quick 10-minute charge, you can get up to 170 minutes of battery life. Say goodbye to battery anxiety and embrace uninterrupted listening pleasure.
The Oraimo Sound app takes your audio experience to the next level. With five EQ modes available, you can customize the sound to your preference.
Adjustments can be effortlessly made through touch controls, giving you full control over your listening experience. Additionally, the app includes a Find My Device feature, ensuring you never misplace your earbuds again.
Connectivity is made easy with the support of Google Fast Pairing. Enjoy hassle-free and quick connections with compatible devices, saving you time and effort.
Designed to withstand splashes and sweat, the FreePods 4 boasts an IPX5 rating for water resistance, making them ideal for workouts and outdoor activities. The antibacterial ear tips further enhance hygiene, minimizing the risk of infections.
The Oraimo FreePods 4 is available in a stylish Black color, reflecting its sleek and modern design. Priced at Rs. 1,999, these earbuds offer exceptional value for their features and quality.
However, during the initial launch period, Oraimo is offering a special introductory price of Rs. 1,599, allowing you to grab this remarkable product at an even more affordable price.
To make your purchase convenient, the FreePods 4 can be exclusively purchased through Flipkart.com and the official Oraimo website starting from June 8th. With a two-year warranty, you can enjoy peace of mind knowing that Oraimo stands behind the quality and durability of their product.
Elevate your audio experience with the Oraimo FreePods 4, combining innovation, functionality, and style in one package. Get ready to immerse yourself in the world of rich sound and seamless connectivity. Don't miss out on this extraordinary opportunity to upgrade your listening game.