News
Global Samsung Galaxy Z Fold5 benchmarked on Geekbench
Samsung puts finishing touches on the upcoming Galaxy Z Fold5, as seen on Geekbench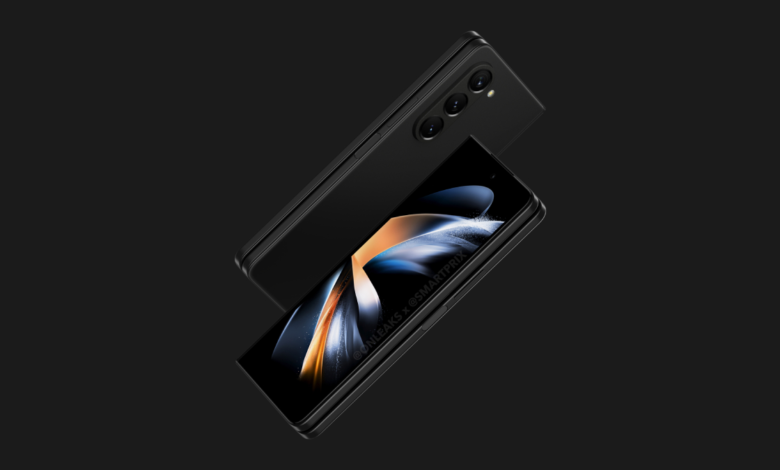 As the highly anticipated Samsung Galaxy Z Fold5 nears its unveiling, Samsung is diligently perfecting its performance by leveraging benchmarking platforms. The latest development comes from Geekbench, where the global variant of the Galaxy Z Fold5 has made an appearance.
In line with expectations, the Galaxy Z Fold5 features a Snapdragon 8 Gen 2 chip accompanied by 12GB of RAM, ensuring powerful and efficient multitasking capabilities. Additionally, it will run on the latest Android 13 operating system, providing users with a seamless and up-to-date software experience.
This isn't the first time a Galaxy Z Fold5 has made its way to Geekbench, as a previous listing showcased the North American model. However, the global variant's benchmark results offer further insight into the device's performance and reinforce its potential as a top-tier smartphone.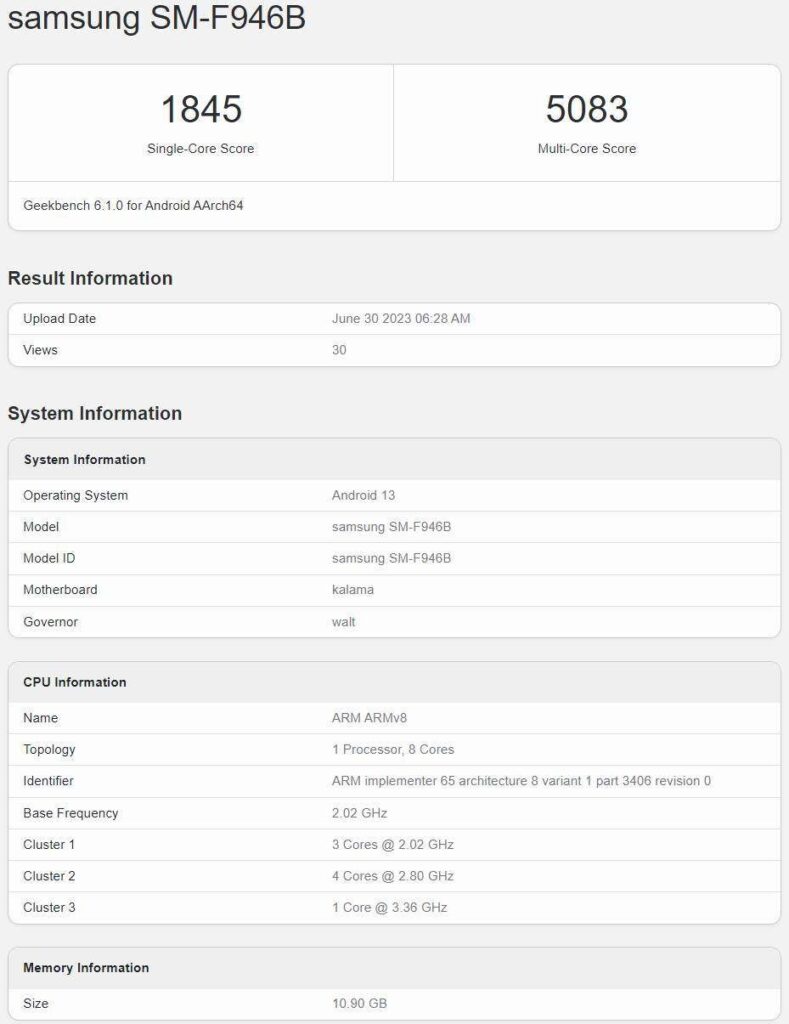 Scheduled for a late July launch, the Samsung Galaxy Z Fold5 will share the spotlight with the Galaxy Z Flip5, another highly anticipated foldable device from Samsung. One of the standout features of the Galaxy Z Fold5 is its innovative gapless hinge, enabling the phone to close completely flat, enhancing both aesthetics and functionality.
Notable improvements in the Galaxy Z Fold5 include a slight reduction in weight compared to its predecessor, the Galaxy Z Fold4. This will likely contribute to a more comfortable and ergonomic user experience. Furthermore, the new model is expected to offer enhanced dust protection, ensuring the longevity and durability of the device.
While detailed information about the camera setup is still under wraps, it's highly probable that Samsung will introduce notable advancements in camera technology with the device. This will undoubtedly elevate the photography and videography capabilities of the device, allowing users to capture stunning moments with exceptional clarity and detail.
As the release date draws closer, Samsung fans eagerly await the official unveiling of the Galaxy Z Fold5, where the company will provide comprehensive details about its features, specifications, and availability. With its impressive performance, cutting-edge design, and innovative features, the Android smartphone is poised to redefine the smartphone landscape and offer users a truly immersive and versatile mobile experience.