News
Trending
Goan startup illuminating strategic pathways in electronics design
LitAir Solutions: Revolutionizing electronics design with cutting-edge innovations and remarkable growth.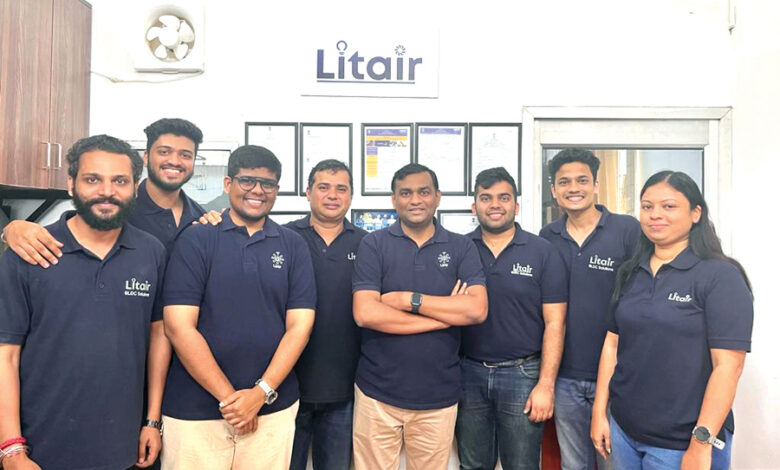 In a remarkable stride towards reshaping the landscape of electronics design, LitAir Solutions is pioneering new horizons. Co-founded by Sachin Shah, and Rohan Nadkarni, this Goa-based unit is gaining prominence for its groundbreaking work in designing and manufacturing brushless direct current (BLDC) Controllers. These controllers play a pivotal role in powering motors of various electrical appliances like fans, air conditioners, heaters, coolers, and generators.
With the Indian consumer durable industry undergoing a transition from traditional induction motors to energy-efficient BLDC motors, the demand for controllers by LitAir Solutions (LitAir) is surging. The controllers, which cater to a wide array of consumer needs, are highly sought after by popular brands. Beyond controllers, LitAir Solutions also excels in designing, developing, and manufacturing LED lighting, battery backup lamps, and street light drivers.
LitAir Solutions' rapid ascendancy recently caught the attention of Panasonic's senior management team from Japan. Their visit to LitAir's office underscored the startup's prowess in BLDC technology. Impressed by LitAir's expertise, Panasonic sought to explore innovative solutions for energy conservation, reinforcing LitAir's standing in the industry.
The journey of LitAir Solutions commenced in the basement of its co-founders' home just before the COVID-19 pandemic. With an initial capital of Rs. one lakh, the startup's valuation has surged to an impressive 2.16 crore. Nadkarni and Shah, formerly associated with Crompton & Greaves, entered the entrepreneurial realm with aspirations of creating a pioneering enterprise. Their venture was fueled by complementary skill sets and shared aspirations for innovation.
Taking inspiration from their mutually aligned goals, Nadkarni and Shah hatched their business plan in 2012 during their tenure at C&G factory in Badi, Himachal Pradesh. The duo realized their shared ambitions and recognized the potential synergies of their areas of specialization. This partnership marked the genesis of LitAir Solutions.
The company primarily follows the Electronic Manufacturing Services (EMS) model, allowing them to control every aspect of production. The complete printed circuit board (PCB) used in the controller's design is developed in-house. Nadkami and Shah's commitment and innovative spirit led the company to grow from a modest 10 lakh turnover in the first year to a staggering 78 crore the following year.
With BLDC motors significantly reducing energy consumption in consumer durables, the technology's adoption rate is rapidly escalating. Although BLDC motors entail higher costs, the demand is surging due to the evolving consumer electronics market's emphasis on energy efficiency.
While the pandemic posed challenges, it inadvertently offered LitAir Solutions an opportunity. The travel restrictions halted the installation of appliances imported with BLDC motors, propelling demand for local solutions. The startup seized this opening, delivering a staggering order of 10 crore controllers during the lockdown.
As LitAir Solutions' journey continues, the startup's dedication to innovation, design, and collaboration stands at the forefront. Guided by their commitment to deliver light and air efficiencies, the company has positioned itself as a leader in design and innovation.
Looking forward, LitAir Solutions envisions evolving into a private limited company while remaining steadfast in their belief in reinvesting profits into further growth. The company's strategic partnerships and unwavering focus on design and technology innovation highlight its pioneering spirit in the electronics domain.