News
Trending
Goan techie unveils groundbreaking AI Tool called AudioPen
Transcending Messy Voice Notes: Louis Pereira is the mind behind the Al-Powered Web App that can transform voice notes into polished text effortlessly.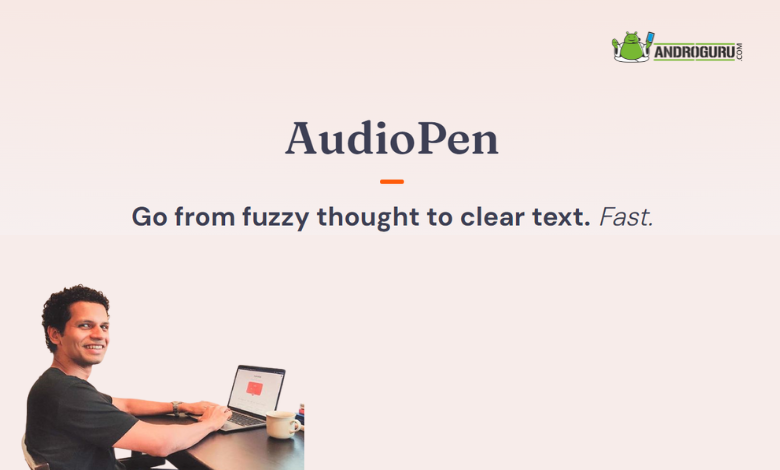 In the bustling world of digital innovation, the spotlight has now turned to a web app (that could possibly be seen launching on the Google Play Store soon) that emanates from the coastal state of Goa. Praised by tech experts and acclaimed web portals, the brainchild of Louis Pereira, has captured the attention of the online realm. With over 35,000 registered users spanning the globe, this AI-powered tool is redefining how ideas are translated into words. But what sets it apart goes beyond its functionality.
By day, Louis Pereira is involved in his family's traditional offline business. However, as the sun sets, he enters a parallel virtual realm where he crafts internet applications for leisure. His creation, AudioPen, resonates with a simple concept – users press a button and start talking.
Gone are the days of staring at a blank screen, grappling with grammar and formatting. Instead, one's thoughts are unleashed without hindrance. AudioPen listens, refines, and produces high-quality written content that mirrors the original ideas. The output is readily shareable, a click away.
AudioPen not only assists in drafting emails, messages, and blog posts but also breaks the language barrier. Its multilingual support empowers users to record or upload voice notes in their native tongue. The app then translates and transcribes these notes into English or other languages of choice, creating a seamless cross-cultural communication experience.
What's intriguing is that Louis Pereira's creative journey originates from the serene town of Porvorim, Goa. By day, he contributes to his family's traditional business, and by night, he's an internet creator, crafting apps for leisure. This dynamic existence exemplifies the modern lifestyle where the virtual and the real intertwine seamlessly.
The genesis of AudioPen stems from Louis's curiosity about Artificial Intelligence (AI) technologies, which burgeoned in 2023. Amid the dawn of AI-based Application Programming Interface (API) platforms, he embarked on creating tiny AI products on his website to gain insights into their construction. Thus, AudioPen emerged as an outcome, standing as a testament to both Louis's ingenuity and the power of online learning.
Distinctive in its simplicity, AudioPen's prowess lies in its fusion of Al-powered transcription and text refinement. Louis reveals that the app uses a suite of AI APIs to transcribe and rewrite spoken words into coherent text, thus transforming hazy thoughts into clear narratives. This efficient process is elevated by the app's availability as a progressive web app (PWA), offering the convenience of a regular mobile application.
Louis's invention, AudioPen, caters to various user needs through a free version and a premium version. The former allows recording voice notes for up to three minutes and saving ten notes, while the premium version extends this capability. Users can record up to fifteen minutes, save unlimited notes, switch writing styles, store specific words, and integrate with other tools, enhancing their experience.
Louis Pereira's achievement symbolizes the internet's democratizing force. He defies the traditional narrative of a 'brain drain,' choosing to create value for the global community from his hometown, Goa. He emphasizes that the internet acts as a leveler, enabling individuals from developing countries to contribute to a global market. Louis's innovative journey exemplifies how the confluence of passion, innovation, and technology can redefine geographical and career boundaries.
AudioPen's tale is one of creativity, determination, and leveraging technology's capabilities. Louis Pereira's contribution has been nothing short of remarkable, marking his presence not only on Goa's tranquil shores but also in the expansive realm of the digital universe.