News
Google experiments with AI in search
Unveiling AI-powered Search - Labs Experiment, Generative AI Features, Shopping Assistance, and Commitment to Quality and Web Exploration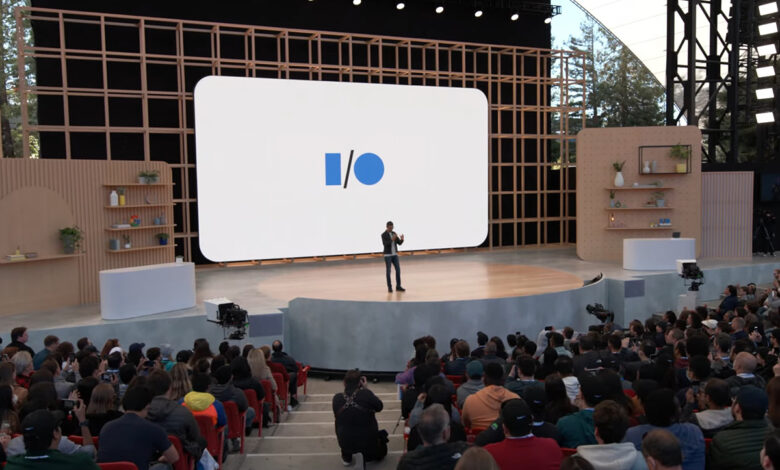 In an unexpected turn of events, Google has been actively working on its own AI-powered search feature following the surge in popularity of ChatGPT. At the recently held I/O conference, Google introduced its approach to integrating AI into search.
Although Google is taking small steps, it has launched an experimental Labs feature. Currently, it is available exclusively to users in the US, supporting English language only, and accessible through Chrome on desktop and the Google app for Android.
So, what can users expect from this Labs feature?
Let's explore Google's example to gain a better understanding. By searching for queries like "what's better for a family with kids under 3 and a dog, Bryce Canyon or Arches," generative AI technology provides a concise overview of key information to consider.
If users want more in-depth information, the feature offers relevant links.
Furthermore, users have the option to ask follow-up questions or choose from suggested prompts, initiating a conversational mode. Context is carried over from question to question, providing useful starting points for exploring web content and gaining diverse perspectives.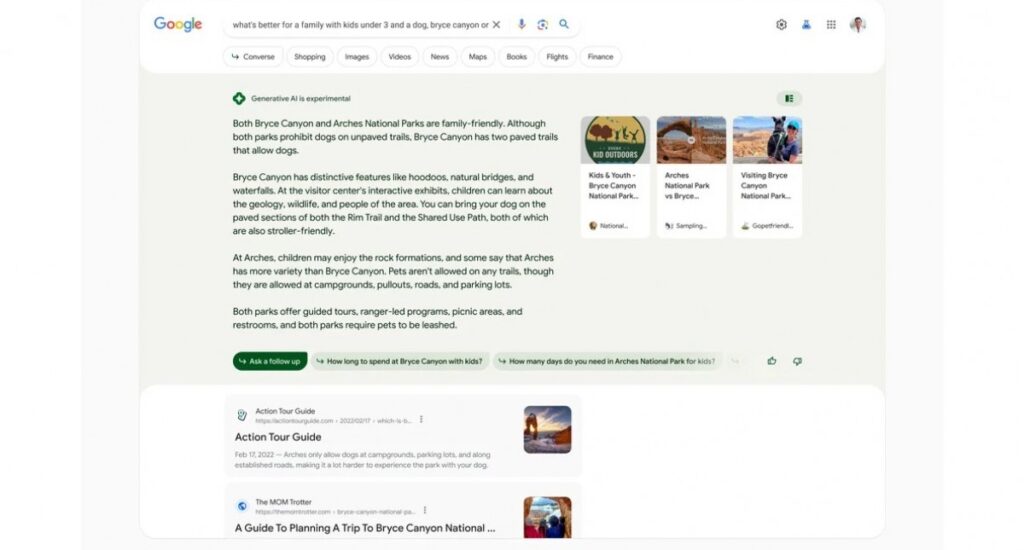 Generative AI proves useful in shopping scenarios as well, as it can comprehend complex search terms. When searching for a specific product, users receive a snapshot that includes notable factors to consider, along with product recommendations that meet their requirements.
These recommendations include up-to-date product descriptions, reviews, ratings, prices, and images.
Google assures users that it remains committed to directing valuable traffic to websites across the web, aiming to facilitate exploration beyond the search page while acknowledging the importance of ads in helping users find relevant products and services. Consequently, dedicated ad slots will continue to be displayed throughout the search page.
Google emphasizes that its models have been trained to uphold the high quality standards of Search and will continuously enhance them over time. Signups for Search Labs are now open, and users can anticipate accessing the new generative AI features in the upcoming weeks.