News
Bahrain launches groundbreaking FinTech hub to foster innovation and economic growth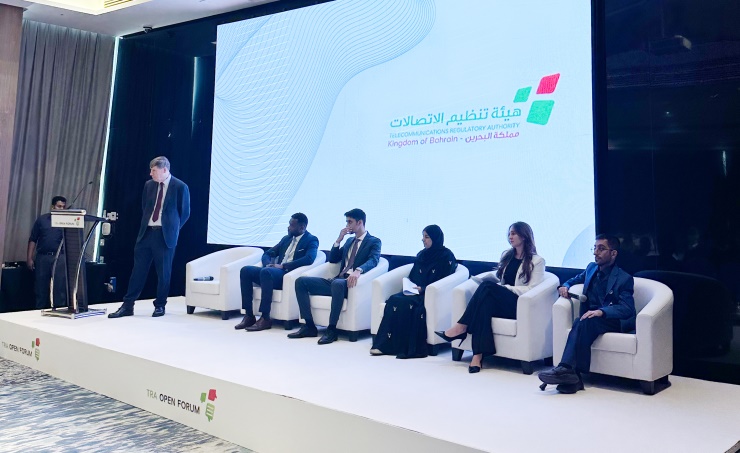 In a bold move to solidify its position as a hub for innovation and drive economic growth, the Kingdom of Bahrain has launched a groundbreaking FinTech Hub. The initiative aims to nurture and accelerate the growth of financial technology companies, attracting both local and international players to establish their presence in Bahrain's thriving FinTech ecosystem.
The FinTech Hub, announced by the Bahrain Economic Development Board (EDB), is set to provide a supportive environment for startups, entrepreneurs, and established companies operating in the financial technology sector. The hub will serve as a catalyst for collaboration, knowledge exchange, and the development of cutting-edge solutions that drive digital transformation in the financial services industry.
The launch of the FinTech Hub highlights Bahrain's commitment to creating a future-ready ecosystem that encourages innovation and attracts top talent. By fostering an environment that nurtures creativity, collaboration, and entrepreneurship, the Kingdom aims to establish itself as a global leader in the rapidly evolving FinTech landscape.
Under the FinTech Hub initiative, a comprehensive range of support services and resources will be provided to FinTech companies, including access to regulatory sandbox environments, funding opportunities, and tailored mentorship programs. This comprehensive ecosystem will empower startups to test and refine their innovative solutions, ensuring regulatory compliance and market readiness.
Bahrain's strategic location, coupled with its strong financial sector, regulatory framework, and supportive government policies, positions it as an ideal destination for FinTech companies looking to expand their operations in the Middle East and North Africa region.
The FinTech Hub will serve as a central hub for collaboration between startups, financial institutions, regulators, and other key stakeholders, fostering a dynamic ecosystem that drives the growth and adoption of transformative technologies.
The launch of the FinTech Hub reflects Bahrain's vision of becoming a regional FinTech powerhouse and a key player in shaping the future of financial services. By embracing innovation, fostering collaboration, and leveraging emerging technologies, Bahrain is poised to revolutionize the financial landscape and propel its economy forward.
As Bahrain continues to strengthen its position as a leading FinTech destination, the FinTech Hub will play a pivotal role in attracting global investments, driving job creation, and supporting the growth of the digital economy. The initiative underscores Bahrain's commitment to embracing technological advancements and creating an environment that nurtures innovation and entrepreneurship.
With the launch of the FinTech Hub, Bahrain is set to unlock new opportunities, empower startups, and redefine the future of financial services, establishing itself as a global FinTech powerhouse at the forefront of innovation and economic growth.