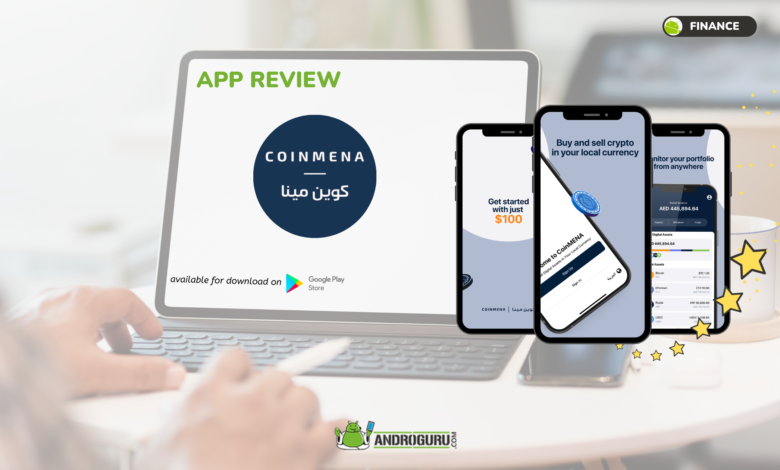 App Review
Design - 8.3
Speed - 8
Features - 7.9
Look & Feel - 6.3
Value for Download/Money - 8.4
7.8
Good
CoinMENA is a comprehensive cryptocurrency trading app available on Android, offering users in India, the Middle East, and worldwide a seamless and secure platform to trade digital assets.
The CoinMENA app is a cryptocurrency exchange application that allows users to buy, sell, and trade various cryptocurrencies conveniently from your Android device.
The world of trading has witnessed a significant transformation over the past decade, with digital platforms emerging as powerful tools for investors and traders.
In regions like India and the Middle East, this transformation has been particularly noteworthy, as individuals increasingly embrace technology to engage in financial markets.
CoinMENA, a leading cryptocurrency exchange, has emerged as a prominent player in this evolving landscape, providing seamless trading experiences for Android users in India, the Middle East, and across the globe.
CoinMENA offers a dedicated mobile application for Android users, enabling them to access their trading accounts and engage in cryptocurrency trading with ease.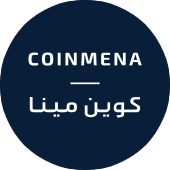 With the CoinMENA app, users can enjoy a seamless and secure trading experience, leveraging the convenience and accessibility provided by their Android devices.
The app provides real-time market data, advanced charting tools, and a user-friendly interface, empowering traders to make informed decisions and seize opportunities in the dynamic cryptocurrency market.
India, with its vast population and growing economy, has witnessed a remarkable shift in trading practices over the past decade.
The advent of smartphones and affordable internet connectivity has democratized access to financial markets, allowing individuals from diverse backgrounds to participate in trading activities. Android devices, with their widespread popularity and affordability, have played a pivotal role in enabling this transformation.
CoinMENA's presence on Android has further fueled this change, providing Indian traders with a secure and user-friendly platform to engage in cryptocurrency trading.
As cryptocurrencies gain traction in India, CoinMENA's robust infrastructure and commitment to compliance have positioned it as a trusted partner for those seeking to venture into the world of digital assets.
Similarly, the Middle East has experienced a surge in cryptocurrency trading, driven by factors such as economic diversification, favorable regulatory frameworks, and a tech-savvy population.
Android devices have become indispensable tools for traders in the region, allowing them to monitor markets, execute trades, and manage their portfolios on the go.

CoinMENA has emerged as a key player in the Middle Eastern cryptocurrency landscape, catering to the growing demand for reliable and secure trading platforms.
By leveraging the power of Android, CoinMENA has provided traders in the region with a user-friendly interface, advanced trading tools, and robust security measures, ensuring a seamless and trustworthy trading experience.
The transformation of trading practices extends beyond India and the Middle East, reverberating globally.
Dina Sam'an is an accomplished entrepreneur and writer who has made a significant impact in the business world. With her expertise and passion for entrepreneurship, she has become a respected figure in the field, inspiring and guiding aspiring business owners on their entrepreneurial journeys.
Dina's entrepreneurial journey serves as an inspiration to many. She has successfully launched and managed multiple businesses, showcasing her ability to navigate the complexities of the business world. Her firsthand experience has given her a unique perspective that she shares generously with her audience.
Android devices have played a crucial role in this process, bridging the gap between traders and financial markets. CoinMENA's Android application represents a significant milestone in this evolution, empowering users worldwide to participate in the exciting world of cryptocurrency trading.
Overview
As an Android app, CoinMENA can be downloaded and installed from the Google Play Store, making it easily accessible to a wide range of Android users.
The app offers a comprehensive suite of features and tools designed to enhance the cryptocurrency trading experience.
By leveraging the power of mobile technology, CoinMENA empowers users to stay connected to the cryptocurrency market wherever they go.
Whether you are a seasoned trader looking to monitor price movements, a beginner exploring the world of cryptocurrencies, or an investor managing a diverse portfolio, the CoinMENA app promises to deliver a seamless and secure platform for your digital asset transactions.
In the review, we will delve deeper into the app's functionalities, exploring its user interface, registration process, security features, trading capabilities, wallet functionality, payment options, customer support, and overall impression.
By examining these aspects, we aim to provide a comprehensive evaluation of the CoinMENA app, helping users make informed decisions about their cryptocurrency trading activities.
CoinMENA – Buy Bitcoin Now is a feature-rich and user-friendly Android app that offers a seamless platform for users to buy, sell, and trade cryptocurrencies, with a particular focus on Bitcoin.
After downloading the app from the Google Play Store, you will be prompted to the Sign Up / Login splash screen once you launch the app.
It is a very quick 3 steps process where you fill in your details, and verify your account using your email and mobile number via an OTP.
With its robust security measures, user-friendly interface, and a range of convenient features, CoinMENA aims to provide a safe and reliable cryptocurrency trading experience.
Interface and User Experience
The interface and user experience of the CoinMENA – Buy Bitcoin Now app are carefully designed to ensure a seamless and intuitive trading experience for users. The app presents a clean and visually appealing interface, with a well-organized layout that allows for easy navigation and access to essential features.
The user-friendly design of the app makes it suitable for both beginner and experienced traders. The main dashboard provides an overview of the user's portfolio, displaying relevant information such as account balance, recent transactions, and market trends.
Users can easily navigate through different sections of the app, including buying and selling cryptocurrencies, viewing market prices, and managing their account settings.
The app's interface is optimized for mobile devices, ensuring a responsive and smooth user experience.
The navigation menu and icons are strategically placed for easy access, enabling users to perform desired actions with just a few taps. The app's responsiveness ensures that transactions are executed swiftly, allowing users to capitalize on market opportunities without delays.
You have an option to choose from multiple currencies such as Bahraini Dinar, United Arab Emirates Dirhams, Omani Rials, Saudi Arabian Riyals, Kuwaiti Dinars, United States Dollar, Qatari Riyals, and Egyptian Pounds.
CoinMENA prioritizes clarity and simplicity in its interface design, ensuring that users can understand and navigate the app effortlessly.
The app provides clear instructions and prompts, guiding users through each step of the trading process. It also offers tooltips and contextual help to assist users in understanding various features and functionalities.
Furthermore, the CoinMENA app incorporates visual elements such as charts and graphs to present market data in a visually appealing and comprehensible manner.
Users can easily track real-time market prices, monitor price trends, and analyze historical data to make informed trading decisions. The app also allows users to set price alerts and notifications, ensuring they stay updated on market movements and price fluctuations.
Overall, the interface and user experience of the CoinMENA – Buy Bitcoin Now app prioritize simplicity, convenience, and accessibility.
The intuitive design, coupled with responsive performance, enables users to navigate the app with ease, execute transactions seamlessly, and stay informed about the latest market trends.
Whether users are new to cryptocurrency trading or experienced traders, the CoinMENA app strives to provide a user-friendly interface that enhances their overall trading experience.
Trading Features
The CoinMENA – Buy Bitcoin Now app offers a comprehensive range of trading features that cater to the needs of both novice and experienced cryptocurrency traders. With these features, users can effectively manage their investments, execute trades, and stay informed about market trends.
One of the key trading features of the app is the ability to buy and sell cryptocurrencies with ease. Users can access a wide selection of digital assets, including Bitcoin and other popular cryptocurrencies, directly from the app.
The app provides a user-friendly interface for placing market orders, limit orders, and stop orders, allowing users to execute trades based on their preferred trading strategies.
To assist users in making informed trading decisions, the app provides real-time market data and price charts.
Users can access detailed price charts with various time intervals, allowing them to analyze price movements, identify patterns, and perform technical analysis. The availability of historical price data enables users to assess the performance of different cryptocurrencies over time.
This is my go-to cryptocurrency trading application in the Middle East since 2020, and I just cannot do without it when it comes to buying, and selling crypto online. Apart from the interface, and features that I am a huge fan of, it is really simple and easy to use without an actual app walkthrough.
When I initially started using CoinMENA, I bought a lot of Bitcoin, and Ripple in 2021 and to my surprise, I saw that there are so many more coins added since then.
To mitigate risks and protect user investments, the CoinMENA app incorporates advanced security features.
It utilizes robust encryption protocols to secure user data and implements multi-factor authentication for added account protection. The app also facilitates secure and reliable transactions, ensuring the safe transfer of funds between users' accounts and the platform.
Additionally, the app offers portfolio management tools to help users track their investments. Users can view their portfolio balance, transaction history, and performance metrics within the app.
This feature allows users to monitor their gains or losses, assess their overall investment strategy, and make necessary adjustments as needed.
CoinMENA recognizes the importance of staying up to date with market trends and news. The app provides access to real-time market news and updates, ensuring that users are informed about the latest developments in the cryptocurrency industry.
By staying informed, users can make more informed trading decisions and capitalize on market opportunities.
Furthermore, the app offers a variety of trading options, including instant trades, recurring purchases, and limit orders. These features provide flexibility for users to choose their preferred trading methods and automate their trading activities.
In conclusion, the trading features of the CoinMENA – Buy Bitcoin Now app empower users to effectively engage in cryptocurrency trading.
With the ability to buy and sell cryptocurrencies, access real-time market data, manage portfolios, and utilize advanced security measures, the app offers a comprehensive trading experience for users seeking to navigate the dynamic world of digital assets.
Security and Compliance
Security and compliance are of utmost importance in the cryptocurrency industry, and the CoinMENA – Buy Bitcoin Now app prioritizes the safety and regulatory requirements to provide users with a secure trading environment.
To ensure the security of user funds and personal information, the app employs robust security measures. It utilizes industry-standard encryption protocols to safeguard sensitive data, such as login credentials and transaction details. This encryption helps prevent unauthorized access and protects user privacy.
CoinMENA also implements stringent security practices to safeguard against potential threats, including distributed denial-of-service (DDoS) attacks and hacking attempts. The platform regularly undergoes security audits and vulnerability assessments to identify and address any potential vulnerabilities in its infrastructure.
Furthermore, the app enforces strict authentication measures to protect user accounts. Users are required to set up strong passwords and enable two-factor authentication (2FA) to add an extra layer of security. 2FA helps prevent unauthorized access even if a user's login credentials are compromised.
When it comes to compliance, CoinMENA takes regulatory requirements seriously. It adheres to applicable laws and regulations, including Know Your Customer (KYC) and Anti-Money Laundering (AML) regulations. Users are required to complete a verification process to ensure their identity and comply with these regulations.
The process of identity verification is really strong, as well as quick on the Android app wherein you have to fill a few details, and upload your government created/approved identification document and you are goo to go within a few hours of submission.
The app is secure with the deployment of latest security features (backend and frontend) to offer a secure and seamless user experience as well as privacy. I like the fact that even when you switch to any other Android app on your device while using CoinMENA if gets temporarily locked. Once you switch back to CoinMENA, you are prompted with either a code login/biometric login.
The app follows strict procedures for user onboarding, verification, and transaction monitoring. These measures are in place to prevent fraudulent activities and ensure that the platform is not used for illicit purposes. By implementing KYC and AML procedures, CoinMENA aims to provide a secure and compliant trading environment for its users.
In addition, CoinMENA complies with Shariah principles and is certified as a Shariah-compliant cryptocurrency exchange. This certification ensures that the platform operates in accordance with Islamic finance principles, making it accessible to users who adhere to Islamic financial guidelines.
By prioritizing security and compliance, the CoinMENA – Buy Bitcoin Now app provides users with peace of mind when engaging in cryptocurrency trading.
Users can trade with confidence, knowing that their funds and personal information are protected and that the platform operates within the bounds of applicable regulations and industry standards.
Convenience and Accessibility
CoinMENA – Buy Bitcoin Now app prioritizes convenience and accessibility to ensure a seamless trading experience for its users. The platform offers a range of features and functionalities that make it easy for both novice and experienced traders to navigate and participate in the cryptocurrency market.
The app provides a user-friendly interface that is designed to be intuitive and easy to navigate. The layout is clean and well-organized, enabling users to quickly access the necessary information and perform various trading operations. The app's user-centric design focuses on providing a smooth and hassle-free experience.
One of the key aspects of convenience is the availability of multiple payment options. CoinMENA supports various payment methods, including bank transfers and credit/debit card payments, making it convenient for users to deposit funds into their accounts. This flexibility allows users to choose the payment method that suits their preferences and facilitates easy transactions.
The app also offers real-time market data and charts, enabling users to stay updated with the latest cryptocurrency prices, trends, and market movements. This information empowers traders to make informed decisions and execute trades at the right time.
Moreover, CoinMENA provides a seamless trading experience with its order execution system. Users can easily place market orders, limit orders, and stop-loss orders to manage their trades effectively.
The app ensures that orders are executed promptly and accurately, enabling users to take advantage of market opportunities and optimize their trading strategies.
Additionally, the CoinMENA app offers multilingual support, catering to a diverse user base. It provides language options that enable users to access the platform in their preferred language, enhancing accessibility and user experience for individuals from different regions and backgrounds.
Furthermore, the app provides customer support services to assist users with their queries and concerns. Users can reach out to the support team through various channels, such as live chat, email, or phone, ensuring prompt assistance whenever needed.
CoinMENA – Buy Bitcoin Now app is also accessible across different devices, including smartphones and tablets. This allows users to trade on-the-go, providing them with flexibility and convenience to manage their cryptocurrency investments anytime and anywhere.
Overall, CoinMENA – Buy Bitcoin Now app strives to offer a convenient and accessible platform for users to engage in cryptocurrency trading.
With its user-friendly interface, multiple payment options, real-time market data, efficient order execution, multilingual support, and accessibility across devices, the app aims to provide a seamless and user-centric trading experience for all its users.
Customer Support
CoinMENA – Buy Bitcoin Now app prioritizes customer support to ensure that users have a positive and satisfactory trading experience. The platform recognizes the importance of providing prompt assistance and resolving customer queries and concerns effectively.
CoinMENA offers various channels through which users can reach out to the customer support team. These channels include live chat, email, and phone support.
The live chat feature allows users to engage in real-time conversations with support representatives, enabling quick resolution of any issues or questions they may have.
Email support provides users with the option to send detailed inquiries or request assistance, and phone support allows for direct communication with a support representative.
The customer support team at CoinMENA are highly trained and knowledgeable about the platform and its features. In 2021, I was not able to remove funds from the app due to some reason, and I was stressed about it so I decided to reach out to the support team.
The issue was solved within a couple of hours, and I was good to go. What actually happened was, I am used to using a VPN while watching movies on OTT platforms, so it was active, and I was trying to withdraw the funds from CoinMENA. I would recommend not using a VPN while using CoinMENA at all times, as the coin prices, real-time data, etc might not be accurate.
They are equipped to address a wide range of user inquiries, including account-related issues, trading-related queries, technical difficulties, and more. The team is dedicated to providing timely and accurate responses, ensuring that users receive the assistance they need in a prompt and efficient manner.
In addition to providing direct support, CoinMENA also offers a comprehensive knowledge base or FAQ section on its website and within the app.
This resource contains a wealth of information about the platform, trading processes, security measures, and other relevant topics. Users can access this resource to find answers to common questions or to gain a better understanding of the platform's functionalities.
CoinMENA's commitment to customer support extends beyond just resolving issues. The platform values user feedback and actively encourages users to provide suggestions, share their experiences, and report any concerns. This open communication allows the team to continuously improve the platform and enhance the overall user experience based on user feedback.
Moreover, CoinMENA's customer support operates during business hours, ensuring that users receive timely assistance within the specified operational time.
This commitment to availability and responsiveness demonstrates the platform's dedication to delivering excellent customer support.
Overall, CoinMENA – Buy Bitcoin Now app places a strong emphasis on customer support. By offering multiple channels of communication, a knowledgeable support team, a comprehensive knowledge base, and a commitment to user feedback, CoinMENA strives to provide exceptional customer support and ensure that users have a smooth and satisfying trading experience.
Please note that the specific features and details mentioned in this introduction are based on today's date, a general understanding of cryptocurrency exchange apps and may not reflect the actual features of the CoinMENA app as app improvements might be there over time, and we always try to keep get our app reviews updated from time-to-time.
It is recommended to refer to the official CoinMENA website or the Google Play Store listing for accurate and up-to-date information about the app's features and functionalities.
We would love to hear your thoughts, experiences, and suggestions about the CoinMENA app on Android in the comments below.