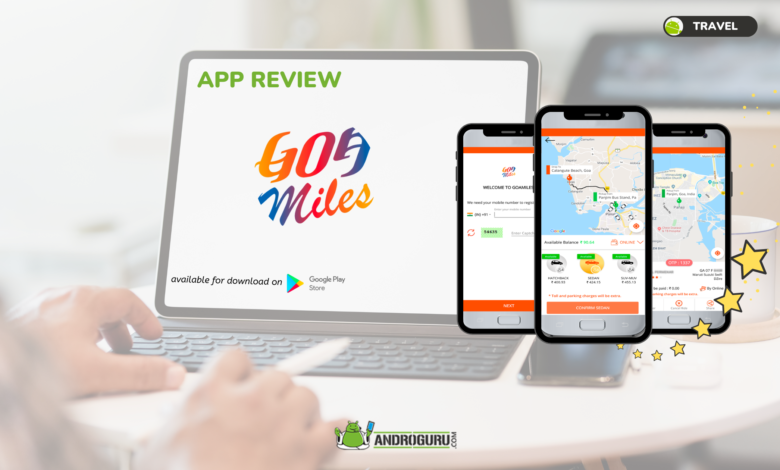 App Review
Design - 4.5
Speed - 5.8
Features - 8
Look & Feel - 6.4
Value for Download/Money - 8.4
6.6
Average
With its intuitive interface and advanced features, users can easily book rides, track drivers in real-time, and enjoy a convenient and reliable transportation service.
In the bustling state of Goa, finding reliable transportation has always been a challenge for both residents and tourists. Local taxis often charge exorbitant fares, leading to frustration and inconvenience.
Goa, a coastal state on the western coast of India, is a popular tourist destination known for its stunning beaches, vibrant nightlife, and unique blend of Indian and Portuguese cultures.
While Goa offers a plethora of attractions and experiences, navigating the transportation system, particularly taxis, can often be a challenge for both locals and tourists alike.
One of the major difficulties faced by Goans and tourists in Goa is the issue of exorbitant taxi fares. Taxis in Goa are largely operated by private owners who often charge inflated prices, especially during peak tourist seasons.
This pricing disparity can lead to frustrations and financial burdens for both locals and visitors, tarnishing the overall travel experience.
Additionally, the lack of a standardized fare system or meters further exacerbates the problem, leaving travelers at the mercy of negotiation and haggling.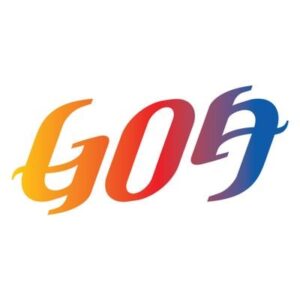 Another issue is the limited availability of taxis, particularly in certain areas of Goa. While taxi services are relatively more accessible in popular tourist spots like Calangute and Baga, remote and less-frequented locations often face a shortage of taxis.
This scarcity can be particularly inconvenient for tourists who wish to explore the hidden gems and off-the-beaten-path destinations in Goa. It restricts their mobility and forces them to rely on alternative, often less convenient, modes of transportation.
Furthermore, the behavior of some taxi drivers in Goa has garnered criticism. Instances of overcharging, refusing rides based on destination or negotiation, and exhibiting rude or unprofessional conduct have been reported.
Such negative encounters not only leave a sour taste in the mouths of tourists but also tarnish the reputation of Goa as a tourist-friendly destination. These incidents not only impact the perception of Goa as a safe and welcoming place but also undermine the overall tourism industry.
In an effort to address these challenges, the government of Goa has taken steps to regulate the taxi industry.
The introduction of app-based taxi services, similar to ride-hailing platforms, has provided some relief to travelers by offering transparent pricing, convenience, and ease of booking.
These services bring a sense of reliability and accountability to the transportation sector, ensuring that both locals and tourists can avail of taxi services without the fear of being exploited.

However, the GoaMiles app on Android aims to revolutionize the transportation landscape by providing a convenient and user-friendly solution.
This comprehensive Android app review will guide you through the process of installing, using, and maximizing the benefits of GoaMiles.
Installation
Installing the GoaMiles app on your Android device is the first step towards accessing convenient and reliable transportation services in Goa. Follow these simple instructions to get started:
Visit the Google Play Store
Open the Google Play Store on your Android device. You can access it by tapping on the Play Store icon in your app drawer or by searching for "Google Play Store" in the search bar.
Search for GoaMiles
Once you're in the Google Play Store, use the search bar at the top of the screen to search for "GoaMiles – Local Cabs & Taxis". Type in the keyword and tap the search button or press Enter on your device's keyboard.
Select the GoaMiles App
From the search results, locate the GoaMiles app. It should be the official app developed by GoaMiles or its affiliated organization. Look for the app icon and the name "GoaMiles – Local Cabs & Taxis" to ensure you're selecting the correct app.
Install the App
Tap on the GoaMiles app listing to access its details page. On this page, you'll find information about the app, user reviews, and screenshots. To proceed with the installation, tap the "Install" button.
Grant Permissions (if prompted)
During the installation process, the GoaMiles app may request certain permissions to access features on your device, such as location services. Read through the permissions and tap "Accept" or "Allow" to grant the necessary permissions. These permissions are required for the app to provide accurate location-based services.
Wait for the Installation to Complete
The app will now begin downloading and installing on your device. The installation time may vary depending on your internet connection speed. Once the installation is complete, you'll see an "Open" button.
Open the GoaMiles App
Tap the "Open" button to launch the GoaMiles app on your Android device. The app will now be ready for registration and use.
By following these steps, you'll successfully install the GoaMiles app on your Android device, bringing you one step closer to accessing convenient and reliable transportation services in Goa.
Registration and Profile Setup
After successfully installing the GoaMiles app on your Android device, you can proceed with registration and start using the app to book rides and avail of various transportation services in Goa. Here's a step-by-step guide on how to use the GoaMiles app:
Launch the GoaMiles App
Open the GoaMiles app by tapping on its icon on your device's home screen or app drawer. The app will load and present you with the login or registration screen.
Create an Account
If you're a new user, tap on the "Register" or "Sign Up" button to create a new account. You'll be prompted to provide your personal details such as name, email address, mobile number, and password. Fill in the required information accurately and tap "Register" to proceed.
Verify Your Account
After registration, you may need to verify your account through a verification code sent to your provided mobile number or email address. Enter the code in the designated field to complete the verification process.
Set Up Your Profile
Once your account is verified, you'll be directed to set up your profile. This includes adding additional details such as your profile picture and preferred payment methods. You may also have the option to link your payment methods for a seamless payment experience.
Select Your Location
Before you can book a ride, the GoaMiles app will prompt you to allow access to your device's location services. Grant the necessary permission, and the app will automatically detect your current location or allow you to manually input your pickup location.
Choose Your Service and Destination
The GoaMiles app offers various transportation services, such as taxis, cabs, and other ride options. Select the desired service and input your destination to get estimated fares and availability of nearby drivers.
Confirm and Track Your Ride
Once you've provided the pickup location and destination, the app will display the estimated fare and available drivers in your vicinity. Confirm the ride request, and the app will connect you with a driver. You can track the driver's location in real-time on the app's map.
Enjoy Your Ride and Make Payment
Once the driver arrives, hop in and enjoy your ride. At the end of the trip, the GoaMiles app will display the final fare. You can choose to pay using the pre-selected payment method or select an alternative option available in the app.
Rate and Provide Feedback
After completing your ride, take a moment to rate your experience and provide feedback on the driver and the overall service. Your feedback helps improve the quality and reliability of the GoaMiles transportation network.
You'll be able to register, book rides, and make use of the various transportation services offered by the GoaMiles app.
Whether you're a resident of Goa or a tourist visiting the region, this user-friendly app provides a convenient and efficient way to travel and explore the beautiful state of Goa.
Booking a Ride
The GoaMiles app offers a wide range of features and services that cater to both residents of Goa and tourists visiting the region. Here are some of the purposes for which the app can be used:
Convenient Transportation
The primary purpose of the GoaMiles app is to provide residents and tourists with a convenient and reliable mode of transportation. Users can easily book rides from their current location to their desired destination using the app, eliminating the need to search for taxis or negotiate fares.
Reliable and Safe Service
The app ensures that all drivers registered on the platform go through a rigorous verification process, guaranteeing reliable and safe transportation. Users can feel confident knowing that they are riding with licensed and professional drivers.
Transparent Pricing
With the GoaMiles app, users can view estimated fares for their desired trips before confirming the booking. The app provides transparency in pricing, allowing users to make informed decisions and avoid surprises with the fare amount.
Multiple Payment Options
The app offers a variety of payment options to suit different user preferences. Users can choose to pay for their rides using cash or opt for digital payment methods such as credit/debit cards or mobile wallets. This flexibility ensures a seamless payment experience for all users.
Quick and Efficient Bookings
GoaMiles simplifies the process of booking rides by allowing users to request a driver with just a few taps on their Android device. The app automatically matches users with available drivers in their vicinity, ensuring quick and efficient bookings.
Local and Tourist Attractions
The GoaMiles app also provides users with information about local attractions, popular tourist spots, and events happening in Goa. Users can explore the app to discover exciting places to visit and plan their itinerary accordingly.
Ratings and Feedback System
The app incorporates a ratings and feedback system that allows users to rate their ride experience and provide feedback about the driver. This helps maintain service quality and enables the GoaMiles team to address any issues or concerns raised by users.
Whether it's for daily commuting, sightseeing, attending events, or exploring the vibrant nightlife of Goa, the GoaMiles app serves as a versatile tool for residents and tourists alike.
Its user-friendly interface, reliable service, and range of features make it an essential companion for anyone looking for convenient and hassle-free transportation in Goa.
Additional Features / Addressing the Issue Expensive Local Taxis in Goa
In Goa, one of the common challenges faced by both residents and tourists is the issue of local taxis charging exorbitant fares.
This can often lead to dissatisfaction and financial burden for individuals seeking transportation services. However, the GoaMiles app aims to address this issue by providing an alternative solution with transparent and reasonable pricing.
By using the GoaMiles app, residents and tourists can avoid the hassle of negotiating fares with local taxis and experiencing inflated charges.
The app offers a fair and standardized pricing system, ensuring that users are charged based on the distance traveled and the duration of the trip. This eliminates the possibility of being overcharged or deceived by taxi drivers.
Furthermore, the transparent pricing feature of the GoaMiles app allows users to view estimated fares before confirming their bookings.
This empowers users to make informed decisions and choose the most cost-effective transportation option for their needs. The app also provides a detailed breakdown of the fare, giving users visibility into how the price is calculated.
Additionally, GoaMiles offers multiple payment options, including cash and digital payment methods. This flexibility allows users to choose their preferred mode of payment and provides convenience for seamless transactions.
By addressing the issue of expensive local taxis, the GoaMiles app brings affordability, transparency, and fairness to transportation services in Goa.
It ensures that residents and tourists can travel within the region without the worry of being charged unfair fares, making it a reliable and cost-effective choice for transportation needs.
GoaMiles proves to be a game-changer for both Goans and tourists visiting the vibrant state of Goa. Its user-friendly interface, reliable booking system, and additional features make it a must-have app for hassle-free transportation.
Whether you're a resident commuting to work or a traveler exploring the scenic beauty of Goa, GoaMiles ensures a seamless and convenient travel experience.
Embrace the convenience and reliability of GoaMiles and bid farewell to the challenges of traditional taxi services in Goa.
We would love to hear your thoughts, experiences, and suggestions about the GoaMiles app on Android in the comments below.