Smartphones
Nothing Phone (2) screen size confirmed with 3 years OS updates
Unveiling the sustainable and feature-packed Nothing Phone 2: Enhanced performance, eco-friendly design, and long-term software support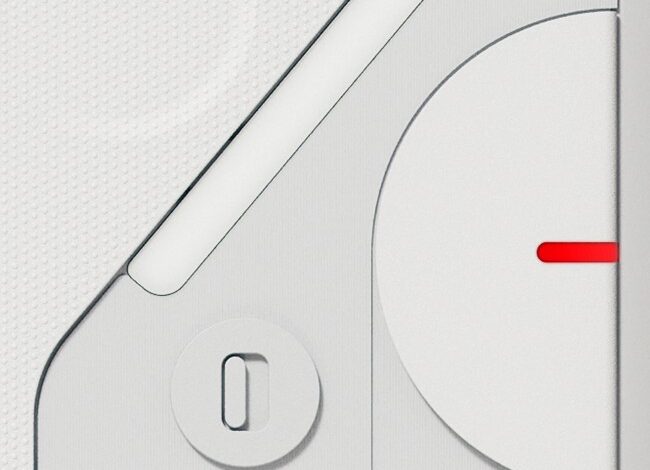 In a series of recent announcements, Nothing founder Carl Pei has been building anticipation for the upcoming Phone (2) set to launch in July.
Carl Pei is a prominent entrepreneur and technology executive known for his contributions to the smartphone industry.
Born on September 11, 1989, in China, Pei co-founded OnePlus, a renowned mobile phone manufacturer, and played a crucial role in establishing the company as a major player in the global market.
Pei's visionary leadership and commitment to innovation have shaped OnePlus into a brand known for delivering cutting-edge devices with top-of-the-line specifications at competitive prices.
Throughout his career, Pei has demonstrated a deep understanding of consumer needs and preferences, leading to the development of popular smartphones that have garnered a loyal fanbase worldwide.
The latest reveals shed light on key features, starting with the confirmation that the Phone (2) will be powered by the Snapdragon 8+ Gen 1 SoC, ensuring a powerful performance. Additionally, Pei disclosed that the device will house a larger 4,700 mAh battery, enhancing its longevity compared to its predecessor, the Phone (1).
Excitingly, Nothing has now unveiled the screen size of the Phone (2), boasting a 0.15″ increase in diagonal measurement over the Phone (1).
This translates to a spacious 6.7″ display, although the exact resolution remains undisclosed, it is expected to deliver a FullHD+ visual experience akin to its predecessor.
Notably, Nothing emphasizes its commitment to sustainability with the Phone (2). The company proudly announced a reduced carbon footprint of 53.45 kg, surpassing the Phone (1) by over 5 kg.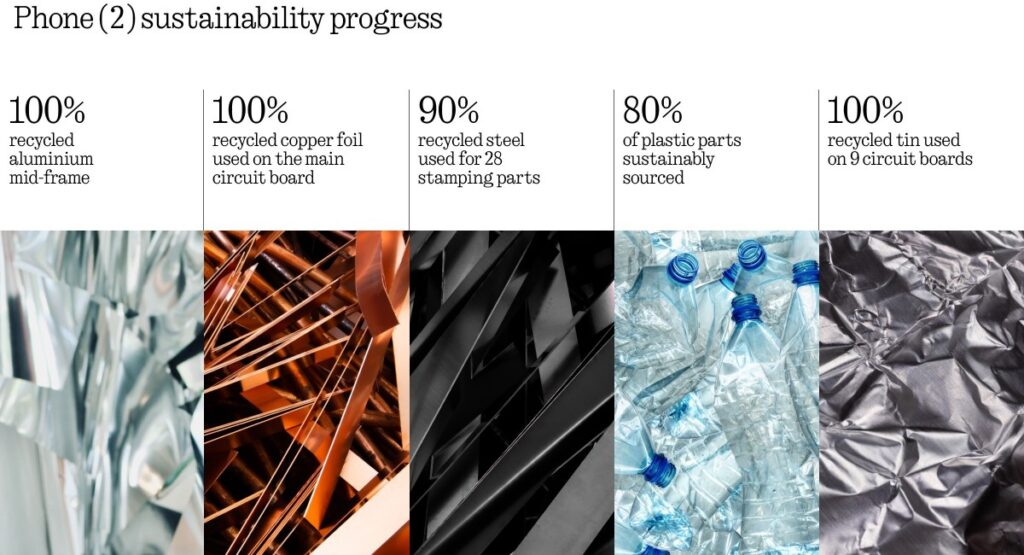 Furthermore, the Phone (2) incorporates three times more recycled or bio-based components, aligning with Nothing's eco-friendly approach. The commitment extends to the retail packaging, which is completely plastic-free, further minimizing environmental impact.
To address consumers' growing concern for software support, Nothing aims to deliver exceptional longevity with the Phone (2).
The smartphone will receive three years of Android updates, ensuring access to the latest features and enhancements. Additionally, Nothing promises four years of security updates, assuring users of ongoing protection.
As the launch of the Nothing Phone (2) approaches, anticipation builds not only for its impressive specifications but also for the brand's dedication to sustainability and commitment to providing an outstanding user experience through prolonged software support.