News
Samsung Galaxy S23 Ultra spotted running Android 14 on GeekBench
The Geekbench listing revealed a carrier-locked (AT&T) US model with the codename 'SM-S918U,' indicating that internal beta testing for the software combination is underway.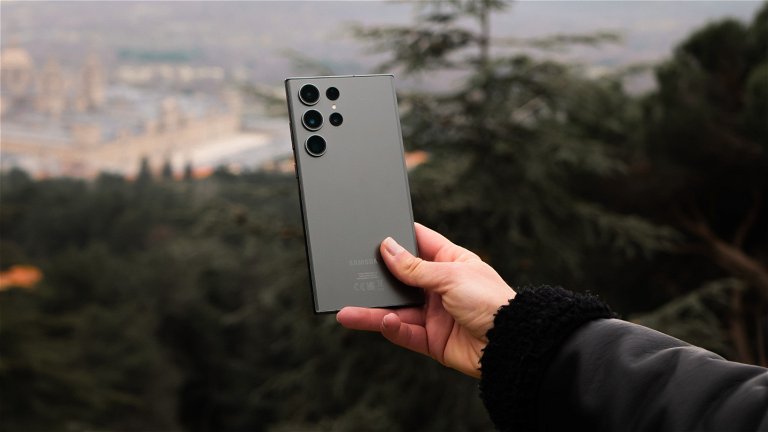 Samsung's upcoming software update, One UI 6, is set to be built on top of Android 14, according to the company's software roadmap. Recent leaks suggest that Samsung is gearing up to launch the public beta testing for One UI 6 and Android 14 in the third week of July.
As is customary, the Galaxy S23 series will be the first to participate in the beta program. A leak on Geekbench provides further evidence of Samsung's progress, showcasing a Galaxy S23 Ultra running Android 14 and presumably One UI 6.
The device spotted on Geekbench is a carrier-locked (AT&T) US model with the code name 'SM-S918U.' Since this is beta software, it's important to note that the benchmark score should not be taken as an indication of final performance. However, the leak suggests that internal beta testing for the new software combination is likely well underway.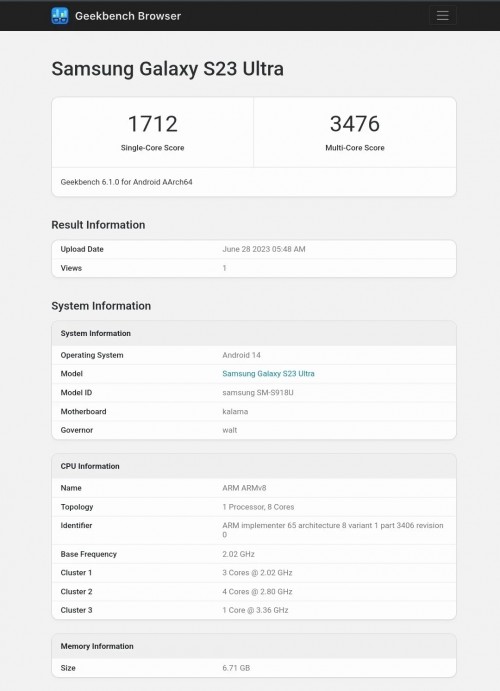 Following Samsung's typical release stages, we can expect several weeks of public testing and at least four public beta builds before the stable Android update is released to the Galaxy S23 family. Additionally, other Samsung devices will be eligible for the OTA update.
While specific details about One UI 6 are still unknown, it is expected to bring some minor UI tweaks to enhance the user experience. Android 14 itself introduces notable features such as improved battery health information, enhanced Nearby Share and Share menu, predictive back gestures, and a transparent navigation bar across all apps, among others.
As Samsung continues its development and testing process, users can look forward to the upcoming One UI 6 and Android 14 update, which will bring new features and enhancements to the Galaxy S23 series and other eligible Samsung devices. Stay tuned for further updates as Samsung progresses with its software roadmap.