Accessories
Samsung Galaxy SmartTag 2 gets Bluetooth certification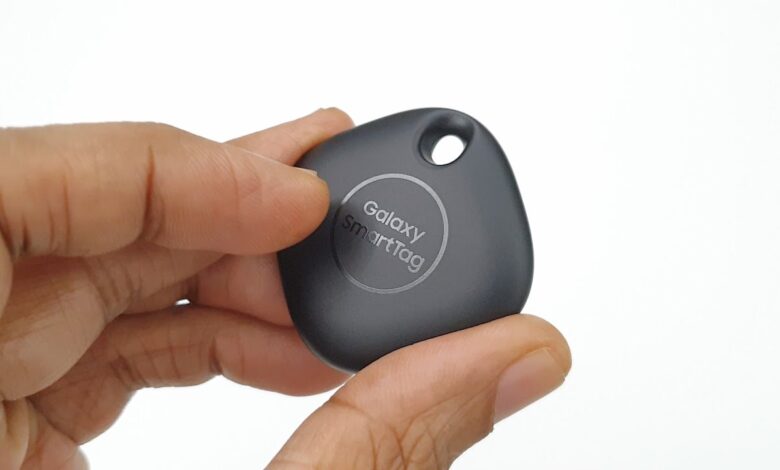 In 2021, Samsung introduced the Galaxy SmartTag and SmartTag+ trackers alongside the Galaxy S21 lineup. Now, rumors are circulating that Samsung is planning to launch an updated version of its item tracker later this year, and a recent leaked certification listing seems to support this speculation. The listing, found in the Bluetooth SIG database, unveils the name of the new gadget as the Galaxy SmartTag 2.
While the certification listing doesn't provide extensive details about the SmartTag 2, it does reveal that the device will utilize Bluetooth 5.3, an upgrade from the Bluetooth 5.1 radio used in the original SmartTag. Although Bluetooth 5.3 is considered an incremental improvement over its predecessor, it promises benefits such as lower power consumption, reduced interference, enhanced connection quality, and improved security.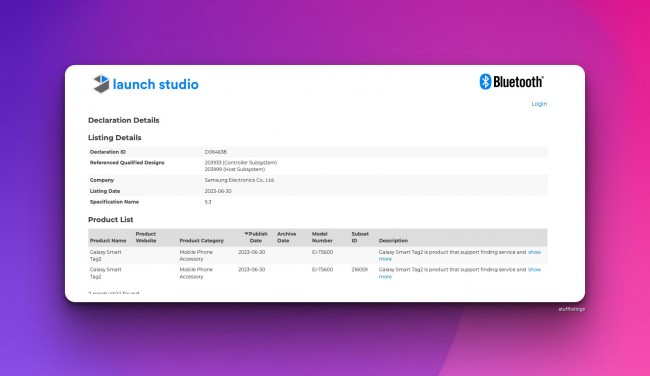 At present, there is limited information available about the SmartTag 2. It is likely that Samsung will retain the on-device button functionality found in the original SmartTag, allowing users to program the button to control IoT devices through their smartphones. Additionally, it remains to be seen whether Samsung will offer a separate version of the SmartTag 2 with Ultra-Wideband (UWB) support, similar to the SmartTag+ model, or if UWB will be integrated into all SmartTag 2 devices.
With the anticipation surrounding Samsung's upcoming Galaxy Unpacked event, where the company is expected to unveil the Galaxy Z Fold5 and Z Flip5, it is likely that more details about the SmartTag 2 will be revealed. The event is scheduled to take place in the last week of July, providing a potential platform for Samsung to showcase the new iteration of its item tracker.
As Samsung continues to innovate in the realm of smart tracking devices, the Galaxy SmartTag 2 aims to offer users an enhanced tracking experience with improved connectivity and features. Whether you're keeping tabs on your personal belongings or looking to streamline your IoT devices, the SmartTag 2 is poised to provide a reliable and convenient solution. Stay tuned for further updates on the SmartTag 2 as Samsung's Galaxy Unpacked event draws near.