Smartphones
OnePlus Open launch delayed due to a change in screens
It's no more the OnePlus V Fold! It has been decided, finally.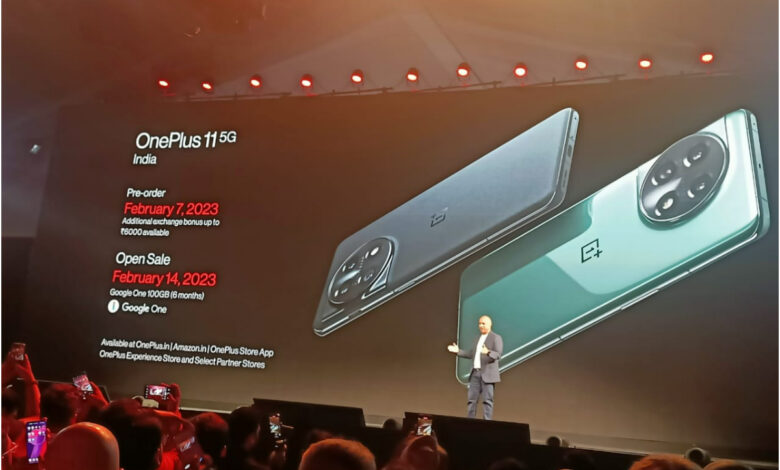 According to Max Jambor, the highly anticipated OnePlus Open, which was originally scheduled to be unveiled on August 29, will face a slight delay due to a change in plans. The new launch date has not been announced yet, but it is expected to be revealed soon.
Before being named the OnePlus Open, the foldable device was initially rumored to bear the moniker "V Fold." However, plans have evidently changed, and the company decided to go with the name OnePlus Open instead. The shift in nomenclature has intrigued fans and sparked curiosity about what other surprises OnePlus might have in store for its highly anticipated foldable smartphone.
Despite the change in name, the excitement surrounding this innovative device remains palpable, and users are eagerly awaiting its official unveiling. OnePlus' decision to venture into the foldable smartphone market has generated significant interest within the tech community, and enthusiasts are eager to see how the company's foray into this evolving technology will shape the future of mobile devices.
Initially, the OnePlus Open was intended to feature BOE panels, but the company encountered an issue with this plan. As a result, OnePlus has made the decision to switch to Samsung panels for the foldable device.
It's worth noting that the Oppo Find N2, which was previously rumored to be the basis for the OnePlus Open, also utilizes two Samsung Display panels – one on the front and one inside.

However, the specifications of the OnePlus Open are expected to differ, with the cover and internal displays reportedly measuring 6.3″ and 7.8″, respectively, in contrast to the 5.54″ and 7.1″ displays on the Find N2. Additionally, the OnePlus Open is rumored to be powered by a Snapdragon 8 Gen 2 chip, distinguishing it from the 8+ Gen 1 chip used in the Oppo Find N2.
Despite the slight delay in the event launch, fans can still look forward to the upcoming OnePlus 12, which is slated for release in December for the Chinese market and January for the global launch. OnePlus continues to captivate its audience with innovative devices and impressive technology.