News
Google expected to release new Nexus 7 Tablet next week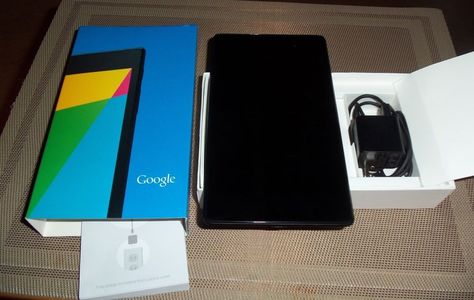 Google is preparing to unveil an enhanced version of its popular Nexus 7 tablet, accompanied by an updated Android operating system.
According to reports, the release of this new tablet is expected to happen imminently, potentially as early as this week.
Leaked images of the device suggest that it will feature an updated version of the Android OS, specifically Android 4.3.
This indicates that users can anticipate new features and improvements in the operating system, enhancing the overall user experience.
The anticipation for this new tablet has been building, and Google has further fueled excitement by sending out invitations to members of the media for a company event scheduled for the upcoming Wednesday, July 24th, 2013. The event is expected to serve as the platform for the official announcement and unveiling of the enhanced Nexus 7 tablet.
The original Nexus 7 tablet was first released by Google in June the previous year at its annual Google I/O Event. It quickly gained popularity and proved to be a highly profitable venture for the company.
The Nexus 7 received critical acclaim for its powerful performance, compact size, and affordable price point, making it a sought-after option among consumers.
With the success of its predecessor, the enhanced Nexus 7 tablet holds the promise of delivering even better features and advancements.
Google's commitment to innovation and consumer satisfaction suggests that the upcoming device will likely incorporate improvements in areas such as processing power, display quality, battery life, and overall usability.
As the release date approaches, tech enthusiasts and consumers are eagerly anticipating the unveiling of the new Nexus 7 tablet.
The combination of a revamped tablet and an updated Android operating system is expected to offer an exciting and compelling user experience.
Google's dedication to creating high-quality devices and delivering cutting-edge technology has positioned the Nexus 7 as a prominent player in the tablet market.
Overall, the imminent release of the improved Nexus 7 tablet, accompanied by the updated Android OS, represents a significant development in the Android ecosystem.
The anticipation and positive reception surrounding the Nexus 7 series reinforce Google's commitment to providing consumers with innovative and top-notch mobile devices.