Smartphones
Asus Google Nexus 7 unveiled with Android 4.3
Unveiling the next-generation Nexus 7 Tablet: A game-changer in performance and affordability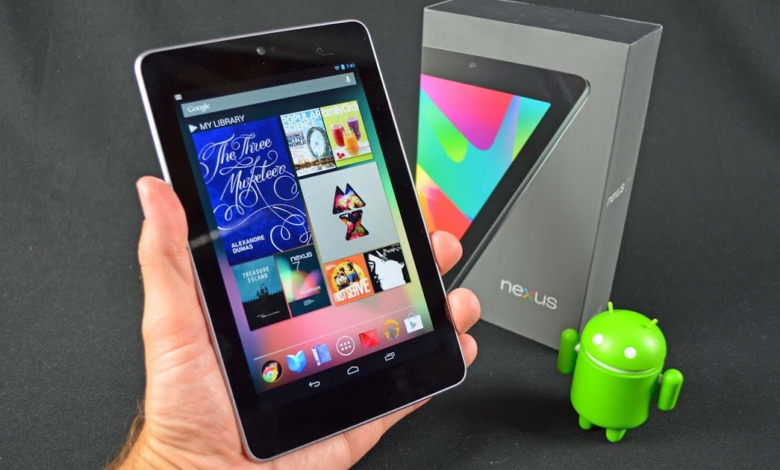 The wait is finally over as the highly anticipated Nexus 7 Tablet is set to make its grand entrance. With its stunning looks and a host of new features, this tablet has already garnered significant attention from tech enthusiasts worldwide. Let's delve into the key specifications and features that make this device a true game-changer.
One of the standout features of the new Nexus 7 Tablet is its operating system, which boasts the latest Android 4.3 Jelly Bean OS.
This ensures a smooth and seamless user experience, with enhanced performance and improved functionality. The tablet's 1920×1200 pixels screen resolution guarantees crystal-clear visuals, providing users with an immersive viewing experience like never before.
Under the hood, the Nexus 7 Tablet packs a powerful punch. With a 1.5 GHz Qualcomm Snapdragon Pro processor and 2GB of RAM, this device delivers lightning-fast performance and effortless multitasking. Whether you're gaming, streaming, or browsing the web, you can expect seamless performance and rapid responsiveness.
Connectivity is a breeze with this Android powered tablet, thanks to its dual-band Wi-Fi and Bluetooth 4.0 LE capabilities.
You can stay connected to your favorite networks and enjoy fast data transfer speeds for a seamless online experience. The tablet also features a 5MP primary camera and a 1.2MP secondary camera, allowing you to capture stunning photos and engage in high-quality video calls.
The Nexus 7 Tablet is also fully equipped with a range of Google services and features. From Google Play Games, where you can discover and enjoy a wide variety of gaming experiences, to the Google Play Store, your one-stop shop for apps, movies, books, and more, this device ensures you have access to endless entertainment options at your fingertips.
One exciting addition is the amazing wireless charging capability. No more hassle with tangled cords or searching for power outlets – simply place the tablet on a compatible wireless charging pad, and it will recharge effortlessly. This convenience factor adds to the overall appeal of the device and ensures you stay powered up on the go.
The Nexus 7 Tablet also impresses with its HD display, which brings content to life with vibrant colors and sharp details. Whether you're watching movies, playing games, or reading e-books, the stunning visuals will enhance your overall experience.
Powering all these features is a 4,325 mAh lithium-ion polymer battery, providing ample battery life to keep you connected and entertained throughout the day. You can enjoy uninterrupted usage without worrying about running out of power.
The Nexus 7 Tablet will start shipping from next week, and pricing details have been eagerly awaited by tech enthusiasts. While the exact prices may vary, the tablet is expected to be priced at approximately Rs.13,750/- ($229) for the 16GB Wi-Fi model, Rs.16,150/- ($269) for the 32GB Wi-Fi model, and Rs.20,950/- ($349) for the 32GB 4G LTE model. These prices offer exceptional value for the features and performance that the Nexus 7 Tablet brings to the table.
As the release of the Nexus 7 Tablet draws nearer, excitement continues to build among tech enthusiasts and consumers alike.
With its sleek design, powerful specifications, and impressive feature set, this tablet is set to redefine the tablet experience.
Whether you're a casual user or a tech aficionado, the Nexus 7 Tablet promises to deliver an unparalleled user experience and solidify its position as a top contender in the tablet market. Stay tuned for its arrival, as the Nexus 7 Tablet is sure to make waves in the tech world.