News
Bahrain Welcomes Amazon Payment Services in Partnership with BENEFIT
Enhancing Payment Solutions and Driving Digital Growth in Bahrain's Financial Landscape through BENEFIT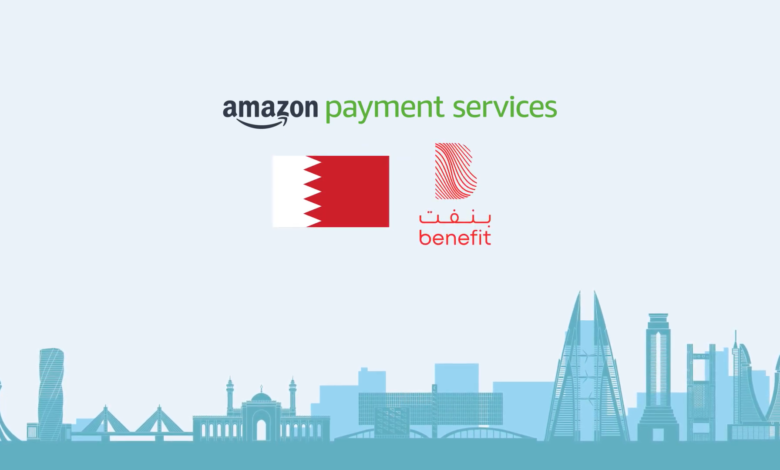 Amazon Payment Services, a leading digital payments provider in the Middle East and North Africa (MENA) region, has expanded its services to Bahrain by incorporating the Benefit payment method into its network.
This move allows Amazon Payment Services merchants to accept payments made through Benefit, Bahrain's electronic network for financial transactions, while still enjoying support for global payment methods.
Benefit serves as Bahrain's primary network for all electronic financial transactions and accepts payments from locally issued debit cards.
Customers in Bahrain can now conveniently use their Benefit-enabled cards to make online purchases with merchants using Amazon Payment Services. During checkout, they simply need to select the Benefit payment option.
Peter George, the Managing Director for Amazon Payment Services in MENA, expressed his excitement about the launch, emphasizing their commitment to providing convenient, seamless, and secure digital payments across the region.
With the expansion into Bahrain, Amazon Payment Services aims to assist local merchants in serving customers and making their offerings accessible to local businesses. Merchants in Bahrain now have access to a range of innovative payment products and services, ensuring simple, fast, and secure online transactions for their customers.
This expansion represents a significant milestone for Amazon Payment Services, as Bahrain becomes the ninth country in the MENA region where their services are available.
The company looks forward to collaborating with merchants and partners in Bahrain to promote the adoption of digital payments in alignment with the country's digitization strategy.
Benefit's Chief Executive Officer, Abdulwahed AlJanahi, expressed his satisfaction with the cooperation, emphasizing the improved payment experience for users and the alignment with Bahrain's national vision for 2030.

The integration allows users to enjoy reliable and trusted payment methods through Benefit's electronic payment gateway, using locally issued debit cards.
Enabling payments from both locally and globally issued debit cards empowers local and regional merchants to process online transactions in Bahrain, enabling business growth and expanding their customer base.
One example of a company already benefiting from Amazon Payment Services in Bahrain is Platinum List, the largest ticketing platform in the Gulf Cooperation Council (GCC) region.
Their Product Director, Evgeniya Kazina, highlighted the partnership's advantages, enabling them to offer ticketing services to event organizers in Bahrain and access customers across the GCC region through secure and hassle-free payment options.

Amazon Payment Services not only facilitates payments on Amazon stores in the MENA region but also provides support for various other merchants and businesses across the region.
Their services are currently available in the United Arab Emirates, Saudi Arabia, Egypt, Jordan, Lebanon, Qatar, Kuwait, Oman, and Bahrain.