Apps
BENEFIT unveils Revamped BenefitPay App on Android
How BenefitPay Became a Lifeline During the Pandemic and a Daily Essential Today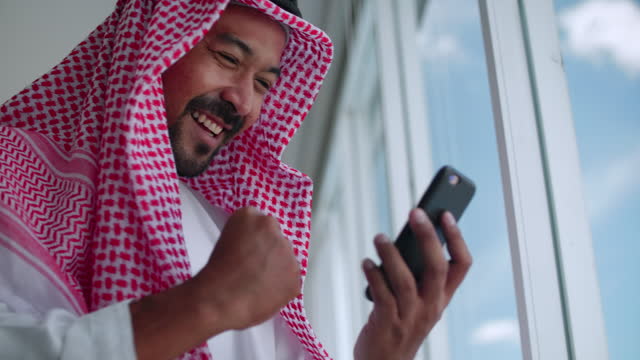 BENEFIT, the pioneering Fintech company revolutionizing electronic financial transactions, has unveiled the highly anticipated revamped version of BenefitPay.
This release marks a significant milestone in BENEFIT's commitment to customer-centric innovation, driven by user feedback and cutting-edge technology.
Through a successful public beta test campaign, BENEFIT engaged with the public, gathering invaluable insights and suggestions to shape the new version of BenefitPay. The result is an intuitive and seamless user experience, streamlining electronic financial transactions for individuals in the Kingdom.
During the challenging times of the pandemic, BenefitPay emerged as a lifeline for the people of Bahrain, enabling them to make payments online with ease and convenience.
As the world shifted towards contactless transactions and social distancing measures, BenefitPay became a trusted companion for individuals seeking a safe and reliable way to handle their financial transactions.
The secure and user-friendly nature of BenefitPay made it an essential tool for everyday payments, from groceries and utilities to online shopping and bill payments. With just a few taps on their smartphones, Bahrainis were able to settle their financial obligations without the need for physical contact or handling cash, minimizing the risk of spreading the virus.
BenefitPay's comprehensive range of services allowed users to make online payments seamlessly. Whether it was transferring funds to family and friends, paying bills, or making purchases from local businesses, BenefitPay offered a convenient solution for all these transactions.
Its advanced features, such as the ability to save favorite recipients and the option to split bills, further simplified the payment process, ensuring a hassle-free experience.
Even as the situation gradually improves and the world adapts to the new normal, BenefitPay continues to play a pivotal role in daily financial transactions in Bahrain. Its robust infrastructure, wide acceptance among merchants, and growing user base have made it an indispensable platform for online payments.
The convenience and security offered by BenefitPay have garnered immense trust and loyalty from users, who appreciate the ease with which they can make payments online. Whether it's ordering meals from their favorite restaurants, purchasing goods from local vendors, or settling bills for services, BenefitPay remains the go-to solution for swift and secure transactions.
BenefitPay on Android has become an integral part of people's lives, providing a seamless and efficient way to make payments online in Bahrain.
As the world embraces digital transformation, BenefitPay continues to evolve, introducing new features and expanding its services to meet the ever-changing needs of its users.
With its commitment to innovation, user satisfaction, and a secure payment ecosystem, BenefitPay has truly revolutionized how payments are made in Bahrain, making online transactions simpler, faster, and more accessible to all.
Yousif AlNefaiei, Deputy Chief Executive of Business Development & Services at BENEFIT, expressed excitement about the launch, emphasizing the application's role in advancing digital payments in Bahrain. He highlighted the significance of user feedback in driving the application's development and how it enabled BENEFIT to meet evolving user expectations.

Notable enhancements in the revamped BenefitPay include improved transaction history views, instant transaction confirmation sharing, and the convenient "Installments" feature for loan and credit card payments. Users can also benefit from an enhanced "Split Bill" experience, saving favorite recipients, and selecting multiple recipients for multi-sends.
Furthermore, the updated application introduces Fawri, an automated personal or salary transfer feature registered with LMRA, along with advanced filtering options. BENEFIT's dedication to providing user-friendly solutions and continuously improving their offerings is evident in this release.
With over one million registered users and daily access exceeding 1.4 million times, BenefitPay has become the go-to application for electronic financial transactions in Bahrain.
Its success has been recognized through numerous awards, locally, regionally, and internationally, solidifying BENEFIT's reputation as an innovative leader in the industry.
The revamped BenefitPay sets a new standard for digital payments, reaffirming BENEFIT's commitment to offering a secure, seamless, and unparalleled user experience.