News
Insights into overcoming money stress and enhancing mental health
In a fireside chat on Mental Health Awareness Month, experts highlight the crucial connection between financial stability and mental well-being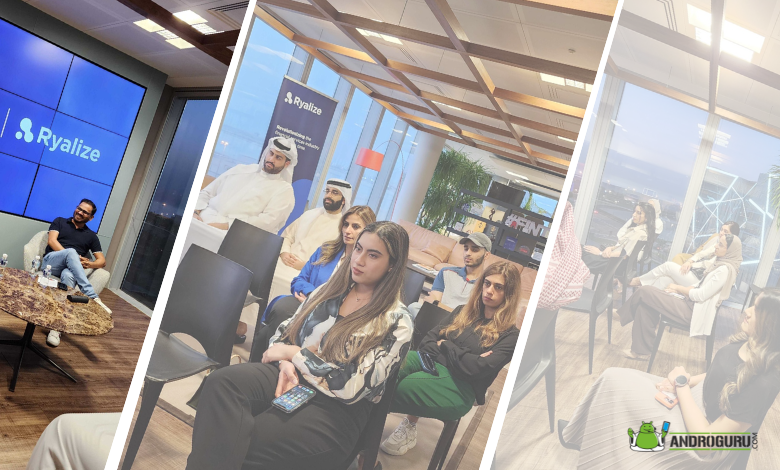 In observance of Mental Health Awareness Month, a collaboration between Daleel and Ryalize brought forth an insightful fireside chat at Bahrain FinTech Bay.
Daleel is a comprehensive and user-friendly mobile application on Android that has become the ultimate go-to platform for individuals seeking banking and fintech products tailored to their specific needs in the Kingdom of Bahrain.
With its extensive range of offerings, Daleel empowers users to search, compare, and find the perfect financial products, whether they lean towards traditional banking services like credit cards, loans, and deposits, or the more contemporary realm of cryptocurrencies and non-fungible tokens (NFTs).
The app serves as a centralized hub, providing users with all the essential information and resources necessary to make well-informed decisions when it comes to their financial choices.
Daleel eliminates the hassle of scouring through multiple platforms or websites by consolidating all the relevant information in one convenient location.
When searching for traditional banking products, users can easily explore and compare various options such as credit card offerings, loan terms, and deposit rates, ensuring they choose the most suitable option that aligns with their financial goals and preferences.
For those venturing into the world of cryptocurrencies and NFTs, Daleel offers a comprehensive overview of available options, including information on different digital currencies, their features, market trends, and potential investment opportunities. This allows users to make informed decisions in this rapidly evolving sector.
The session, titled "Overcoming Money Stress and Mental Destruction" aimed to shed light on the crucial connection between mental health and financial well-being.
Renowned psychologist Rona Murad from Dr. Eyad Jamsheer Medical Center and Daleel's co-founder, Prashant Shrivastava (PK), took the stage, emphasizing the impact of money, community, and employers on an individual's financial stress levels.
During the event, several key takeaways emerged, providing valuable insights for individuals striving to improve their financial and mental well-being:
Foster Healthy Money Habits: Cultivate a positive relationship with money by setting goals, maintaining motivation, and tracking progress on a daily basis. This practice promotes a sense of control and empowerment.
Tailor Financial Products to Your Needs: When selecting financial products, consider your specific needs, long-term goals, and risk tolerance. This approach ensures effective money management and maximizes the benefits of chosen products.
Prioritize Financial Wellness Programs: Employers can play a pivotal role in supporting employees' financial well-being by offering comprehensive financial wellness and education programs. These initiatives alleviate the burden of financial stress and equip employees with the necessary tools to navigate their financial lives.
Seek Support and Assistance: It is essential to understand that seeking help is not a sign of weakness. Reach out to loved ones or seek guidance from a therapist to process emotions, develop coping mechanisms, and foster overall mental well-being.
By addressing the intersection of mental health and financial stress, the fireside chat provided valuable insights and practical strategies for individuals to proactively manage their well-being.
The event's emphasis on building healthier money habits, selecting appropriate financial products, encouraging employer involvement, and seeking support highlighted the importance of holistic approaches to achieve financial and mental well-being.