Smartphones
ASUS ROG Ally to launch in India on July 12
Unleashing the ASUS ROG Ally: A new era of handheld gaming is coming soon to India, and the world.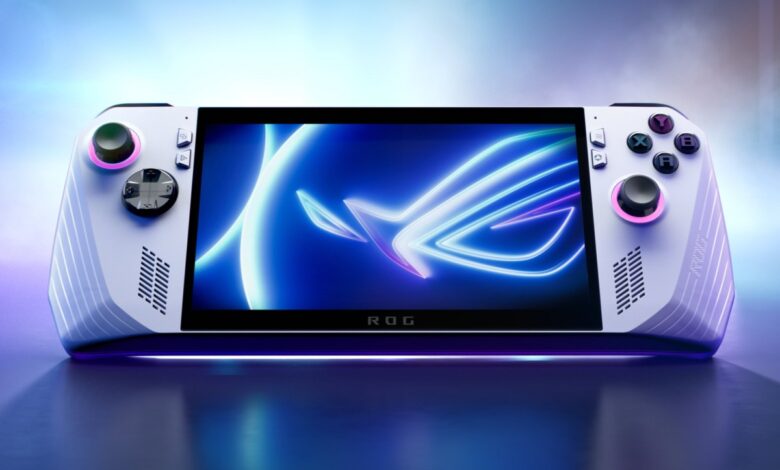 ASUS has exciting news for gaming enthusiasts as they have finally revealed the official launch date for the highly anticipated ROG Ally handheld gaming console. Mark your calendars for Wednesday, July 12, as this cutting-edge device will become available for purchase in India.
Gamers will be able to get their hands on the ROG Ally through various channels, including ASUS Exclusive Stores, ASUS EShop, and the popular online retailer Flipkart.
To add to the excitement, Flipkart will be hosting an exclusive flash sale on Friday, July 7, offering a limited opportunity for eager gamers to secure the ROG Ally before the official launch.
The ASUS ROG Ally sets new standards in the world of handheld gaming consoles. Powered by the advanced AMD Ryzen Z1 Extreme processor, this device boasts an impressive 8-core Zen4 CPU and a 12CU Radeon RDNA 3 GPU. What's more, users have the flexibility to adjust the power limit, ranging from 9 to 30 watts, allowing for a customized gaming experience.
Featuring a stunning 7-inch 1080p display with a refresh rate of 120Hz and variable refresh rate (VRR) technology, the ROG Ally delivers smooth and immersive visuals. With 16GB of LPDDR5 memory and a generous 512GB PCIe 4.0 NVMe M.2 storage, gamers can enjoy seamless gameplay and ample storage for their favorite titles. The device also includes microSD expansion for further storage expansion.
In terms of audio, the ROG Ally incorporates stereo speakers that provide immersive sound quality, enhancing the overall gaming experience. It offers wireless connectivity options to ensure seamless multiplayer gaming and online interactions. Additionally, the device is equipped with a 40Wh battery, providing long-lasting gaming sessions without interruption.
Priced at Rs.69,990/-, the ASUS ROG Ally offers exceptional value for the features it brings to the table. At the initial launch, only one variant with the powerful Z1 Extreme processor will be available for purchase. Furthermore, ASUS has an exciting offer for the first 200 customers who purchase the ROG Ally from ASUS EShop or ASUS Stores on the launch day – they will receive a complimentary ROG Ally case, ensuring both protection and style for their new gaming console.
The ASUS ROG Ally is set to revolutionize the handheld gaming experience, providing gamers with power, performance, and portability all in one impressive device. Don't miss out on this groundbreaking console and get ready to level up your gaming on July 12!