Wearables
Galaxy Watch6 Classic to have 425mAh battery, 2GB of RAM
Insights into Samsung's Galaxy Watch6: Thinner bezels, enhanced performance, and battery upgrades.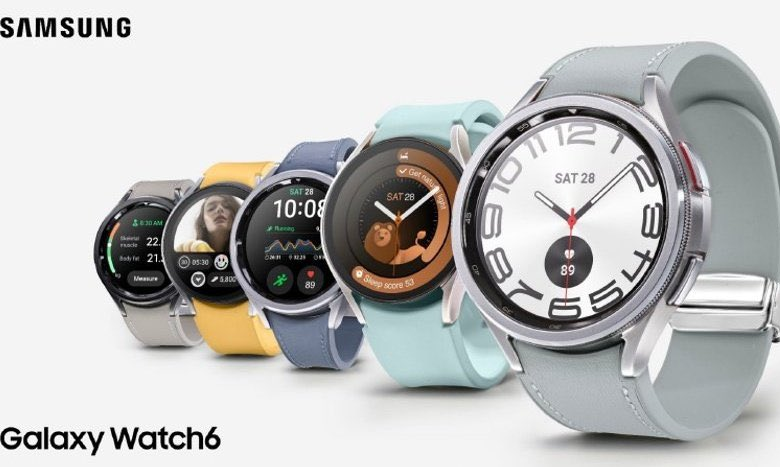 Fresh leaks from reliable sources shed light on the upcoming Galaxy Watch6 family, showcasing several improvements over its predecessors. According to trusted tipsters, the smartwatches will feature slimmer bezels and larger screens, providing a more immersive user experience.
Powered by the Exynos W930 chipset built on a 5nm process, these timepieces are set to deliver enhanced performance. Furthermore, all models within the Galaxy Watch6 lineup will boast 2GB of RAM and 16GB of storage, providing ample space for apps, data, and media.
The Galaxy Watch6 is expected to offer improved battery life. The 40mm iteration will house a 300 mAh battery, a slight upgrade from its predecessor's 284 mAh. Meanwhile, the 44mm model will feature a larger 425 mAh battery, surpassing the previous generation's 410 mAh capacity. Interestingly, the Watch6 Classic models will share the same battery capacities as their non-Classic counterparts: 300 mAh for the 43mm version and 425 mAh for the 47mm variant.
Although these battery capacities are smaller compared to the Galaxy Watch5 Pro's 590 mAh powerhouse, incremental enhancements can be observed across the entire Galaxy Watch6 family, ensuring reliable usage throughout the day.
Regarding color options, the most common choices across global markets are anticipated to be Graphite and Gold for the 40mm Watch6, while Graphite and Silver will be available for the rest of the models. Samsung is known for introducing additional color variants, although these options are often limited to specific regions.
The Galaxy Watch6 family is slated to make its official debut during an Unpacked event in Korea, expected to take place in the final week of July.
Alongside the Galaxy Watch6, Samsung is anticipated to unveil other highly anticipated devices such as the Galaxy Z Flip5, Galaxy Z Fold5, and the Galaxy Tab S9 series, offering consumers a comprehensive lineup of cutting-edge products. Stay tuned for more updates as the official launch event draws near.