Smartphones
iQOO Neo8 Pro debuts Dimensity 9200+ chipset, Neo8 tags along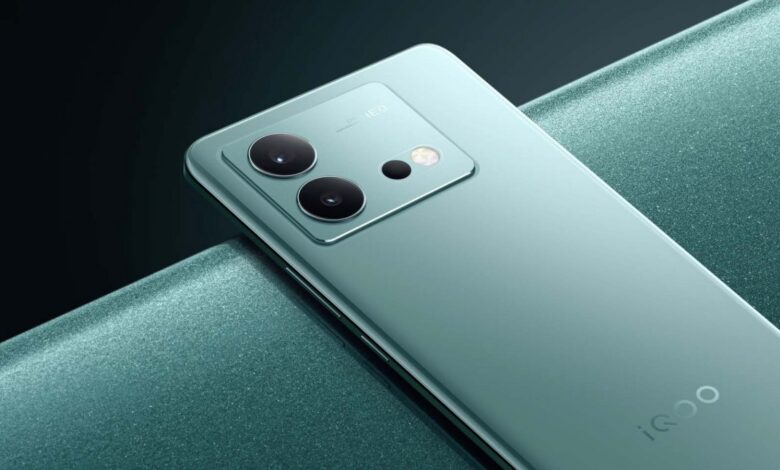 During a highly anticipated launch event, iQOO introduced its latest offerings, including the Neo8 series, iQOO Pad, and TWS Air Pro earbuds, leaving tech enthusiasts excited.
The Neo8 series, available in two variants – the iQOO Neo8 and Neo8 Pro, takes center stage with the introduction of MediaTek's groundbreaking Dimensity 9200+ chipset.
With the Dimensity 9200+ chipset, iQOO Neo8 series showcases exceptional performance. It boasts a powerful Cortex-X3 prime core clocked at an impressive 3.35GHz, accompanied by 3x Cortex-A715 Big cores running at 3.0GHz and 4x Cortex-A510 Little cores at 2.0GHz. Additionally, the chipset is equipped with the ARM Immortalis G715 GPU, further enhancing its capabilities.
In initial benchmark tests, MediaTek's Dimensity 9200+ outperformed the Snapdragon 8 Gen 2, sparking anticipation for real-world performance comparisons. Tech enthusiasts are eager to witness how these powerful chipsets fare in day-to-day usage scenarios.
The launch of iQOO Neo8 series, iQOO Pad, and TWS Air Pro earbuds reflects iQOO's commitment to delivering cutting-edge technology and innovation to its customers. As anticipation builds, consumers await the availability of these new devices to experience their impressive features and performance firsthand.
The iQOO Neo8 series introduces a new era of performance and innovation, featuring advanced technologies and impressive specifications.
The Neo8 Pro model is powered by the groundbreaking Dimensity 9200+ chipset, which not only delivers exceptional processing power but also brings Wi-Fi 7 connectivity to the table.
With support for up to 16GB LPDDR5x RAM and 512GB UFS 4.0 storage, the Neo8 Pro offers a seamless and efficient user experience. To ensure optimal thermal management, the engineers have incorporated a massive 5002 mm2 vapor chamber, keeping temperatures in check even during intensive usage.
On the other hand, the regular iQOO Neo8 model is equipped with the Snapdragon 8+ Gen 1 chip, offering impressive performance capabilities. It is available with up to 16GB LPDDR5 RAM and 512GB UFS 3.1 storage, providing ample space for storing data and running multiple applications seamlessly.
Both the Neo8 and Neo8 Pro feature a stunning 6.78-inch AMOLED display with a high resolution of 1260×2800 pixels and a smooth 144Hz refresh rate. This ensures a visually immersive experience with vibrant colors and fluid animations.
When it comes to photography, the Neo8 Pro boasts a 50MP Sony IMX 866 sensor with optical image stabilization (OIS) for the main camera, accompanied by an 8MP ultrawide module.
The Neo8, on the other hand, features a 50MP Samsung GN5 sensor with OIS and a 2MP depth sensor. Both phones leverage the advanced vivo V1+ image signal processor (ISP), enhancing the overall image quality and offering a range of creative possibilities.
Running on OriginOS 3 based on Android 13, the software side of the Neo8 series is optimized for a seamless and intuitive user experience.
Both models are equipped with a substantial 5,000 mAh battery, supporting 120W fast wired charging for quick and convenient power replenishment.

With its exceptional performance, cutting-edge features, and innovative design, the iQOO Neo8 series sets a new benchmark in the smartphone industry, captivating tech enthusiasts and offering a compelling user experience.
The iQOO Neo8 starts at CNY 2,299 ($325) for the base variant with 12GB of RAM and 256GB of storage. If you need more storage space, the 16GB RAM and 512GB storage option is available at CNY 2,899 ($410).
These pricing options make the Neo8 a compelling choice for users seeking high performance and ample storage capacity.
For users seeking even greater power and capabilities, the iQOO Neo8 Pro offers an advanced experience. The base variant with 16GB of RAM and 256GB of storage is priced at CNY 3,099 ($440).
The top-of-the-line variant with 16GB of RAM and 512GB of storage is available for CNY 3,399 ($482). These pricing options provide users with the opportunity to choose a configuration that suits their needs and preferences.
Both the iQOO Neo8 and Neo8 Pro models are available in attractive color options, including red, green, and black. This allows users to select a device that matches their personal style.
If you're eagerly anticipating the release of these devices, mark your calendars. Open sales for the iQOO Neo8 series in China will commence on May 31.
Don't miss out on the opportunity to get your hands on these feature-packed smartphones that offer exceptional value for money.
Whether you're a tech enthusiast or simply looking for a reliable and powerful device, the iQOO Neo8 series is poised to deliver a compelling user experience.
Stay tuned for the official release, and get ready to embrace the future of smartphone technology with iQOO.