Tablets
OnePlus Pad is finally available in the UK and the EU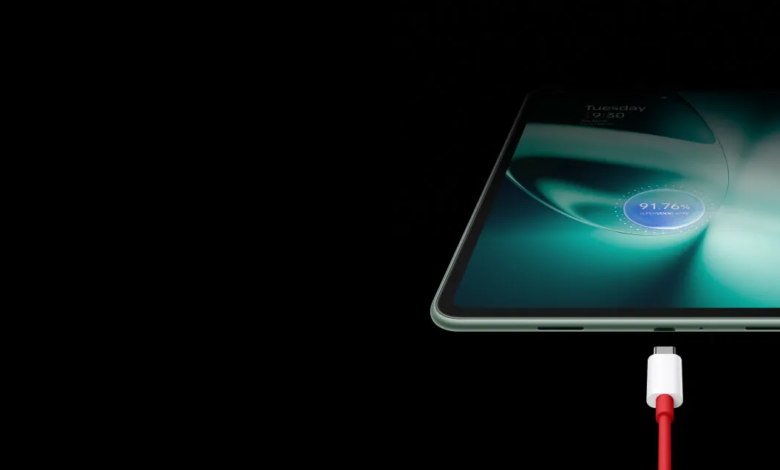 The OnePlus Pad, which was initially announced in February, is now available for open sale in the UK and the EU. The company recently issued a press release providing further details on its availability.
The OnePlus Pad is offered in a single variant, featuring 8GB of RAM and 128GB of storage, and it comes in the color option Halo Green. In the Eurozone, it is priced at €499, while in the UK, it is priced at £449.
It's worth noting that the European version of the OnePlus Pad does not include a charger in the box. However, the company has reversed its decision and now states that all customers who purchase a OnePlus Pad will receive a free OnePlus SuperVOOC 65W charger.
For those interested in additional accessories, OnePlus offers the OnePlus Stylo stylus for €99 or £99, the OnePlus Magnetic Keyboard for €149 or £149, and the OnePlus Folio Case for €59 or £59.
Bundling the Stylo with the tablet allows for a 30% discount, and the OnePlus Buds Pro 2 are also eligible for a 30% discount when purchased alongside the Pad. The Nord Buds 2, on the other hand, receive a 20% discount in the same scenario.
Furthermore, customers have the option to trade in an eligible smartphone, tablet, or smartwatch to receive a bonus of up to €30 or £30, or a credit of up to €250 or £250. Additionally, students are eligible for a 5% discount off the retail price.
These offers are valid until June 18 at 10:59 AM CEST, and the tablet can be purchased directly from OnePlus through their official website.