News
Suniel Shetty Reveals Bold Vision for Disruptive Food Delivery App, Waayu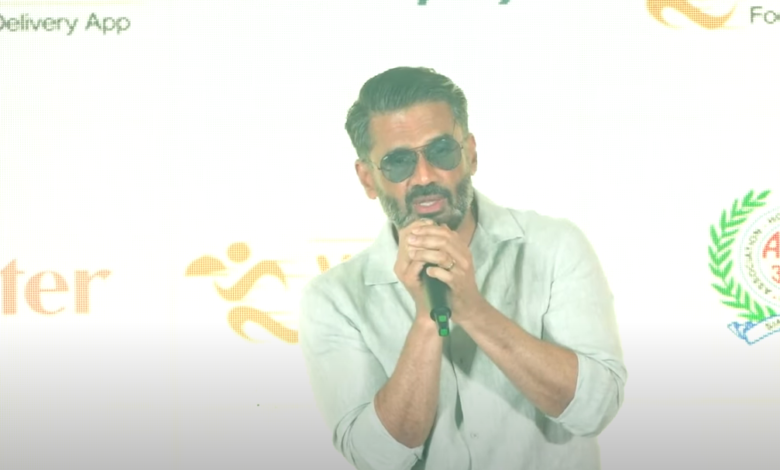 The food delivery app landscape in India has witnessed significant growth and transformation over the past three years. With the increasing penetration of smartphones and improved internet connectivity, online food delivery has become a popular choice for consumers across the country.
The entry of major players like Zomato and Swiggy in the market has brought intense competition, leading to rapid expansion and innovation.
These platforms have revolutionized the way people order food by providing a convenient and efficient solution. They offer a wide range of restaurants and cuisines to choose from, along with features like real-time order tracking and cashless transactions.
In recent years, the food delivery market has also witnessed the emergence of new players and niche platforms catering to specific segments.
Some focus on delivering homemade meals, while others target health-conscious consumers with curated menus. These players have added diversity to the market and provided more options for customers with specific preferences.
Moreover, technological advancements have played a crucial role in shaping the food delivery landscape.
The integration of artificial intelligence and machine learning has enabled personalized recommendations and improved delivery logistics. Delivery fleets have become more efficient with the use of route optimization algorithms, reducing delivery times and ensuring better customer satisfaction.
The COVID-19 pandemic further accelerated the growth of the food delivery industry in India. With lockdowns and restrictions on dine-in services, more people turned to online platforms to order food from their favorite restaurants. This led to a surge in demand and prompted restaurants that previously didn't offer delivery services to join the online platforms.
However, the industry has also faced challenges. High commission rates charged by delivery apps have been a concern for many restaurants, especially smaller establishments.
This has prompted some players to adopt alternative models with lower commission rates or explore self-delivery options.
Overall, the food delivery app landscape in India has witnessed remarkable growth, driven by technological advancements, changing consumer preferences, and the impact of the pandemic.
It continues to evolve as players strive to innovate and provide seamless and convenient food ordering experiences to cater to the diverse needs of Indian consumers.
Bollywood actor Suniel Shetty has joined forces with Waayu, a food delivery app that aims to revolutionize the industry in Mumbai.
Shetty, who is not only an investor but also the brand ambassador, is passionate about providing affordable and timely food delivery in Mumbai while eliminating commission rates for restaurants.

Having experienced the challenges faced by restaurant owners due to high commissions, Shetty believes Waayu's business model will empower establishments and create a positive impact.
Shetty expressed his connection to the Udupi restaurant (via a LinkedIn post on his profile) industry and the shared values of hygiene, quality, customer care, and community support that Waayu embodies.
With its unique approach of zero cashburns, a collaborative customer acquisition strategy, and stringent quality control, Waayu sets itself apart in the competitive food delivery market. Shetty emphasizes the app's cash-positive status and its potential to address the challenges faced by establishments during the pandemic.
By supporting local businesses and providing a reliable and efficient food delivery service, Waayu aims to make a significant difference in the industry.