Apps
Travel Buddy, a multi-currency card launched by BFC Payments
With just a few taps in the BFC Pay app on Android, customers can swiftly transfer funds from Bahraini Dinar to US Dollars or vice versa, completing the transaction in under 30 seconds using Travel Buddy.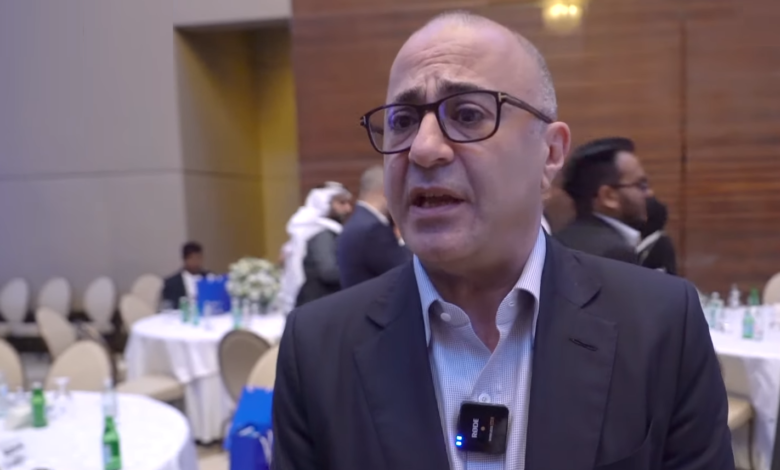 BFC Payments, a subsidiary of BFC Group Holdings, has recently introduced a cutting-edge multi-currency Visa card called the BFC Pay Travel Buddy. This innovative card is specifically designed to offer international travelers a convenient and secure digital payment solution. With its array of features, the BFC Pay Travel Buddy card aims to address the growing demand for a seamless payment instrument among both business and leisure travelers.
One of the key advantages of the BFC Pay Travel Buddy card is its ability to enable fast top-ups and instant currency conversion. Cardholders can effortlessly load Bahraini Dinar (BHD) and transfer it to five different currencies within their wallet, benefiting from favorable exchange rates. The card also allows users to lock in exchange rates when converting currencies, protecting them from foreign exchange volatility. This feature ensures that travelers can effectively manage their funds while enjoying peace of mind.
The BFC Pay Travel Buddy card offers a wide range of benefits to its users. Cardholders can shop and dine in multiple currencies at any of Visa's vast network of over 80 million merchant partners worldwide. Additionally, the card grants access to Visa Platinum loyalty programs, providing exclusive privileges and rewards to enhance the overall travel experience.
As part of BFC Payment's commitment to delivering a superior digital experience, the entire process, from card application to managing funds, can be conveniently done through the BFC Pay mobile app. This user-friendly app allows customers to effortlessly load money onto their Travel Buddy card, purchase foreign exchange, and conduct various transactions. By offering a seamless cash-free travel experience, BFC Pay aims to provide the most cost-effective solution for international spending, whether it be booking tickets online or shopping while traveling.
Ebrahim Nonoo (Managing Director and CEO of BFC Group Holdings), expressed his excitement about the BFC Pay Travel Buddy card, emphasizing the company's dedication to digital transformation and enhancing customer experiences. With their extensive experience in the forex business spanning over a century, BFC Payment aims to provide an end-to-end digital solution that caters to the evolving needs of travelers.
The BFC Pay Travel Buddy card boasts several notable features, including the ability to store six different currencies (USD, GBP, EUR, SAR, AED, and BHD) with fixed rates. The card protects users from foreign exchange rate fluctuations, ensuring the balance in each currency wallet remains stable. Moreover, the card does not incur any hidden fees, such as loading fees or foreign exchange buy charges, providing transparent and cost-effective financial management for travelers. The BFC Pay App offers complete control over the card, enabling easy management and top-up options using debit cards or the BenefitPay App.
With its comprehensive features, competitive rates, and commitment to digital convenience, the BFC Pay Travel Buddy card is set to revolutionize the way international travelers manage their finances and make payments.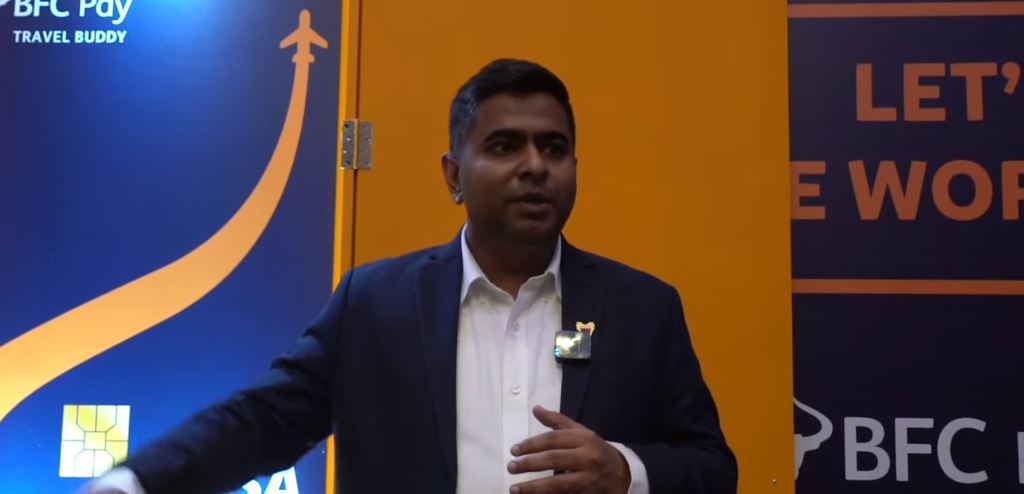 According to Davis D. Parakal (General Manager of BFC Payments), the idea behind introducing the BFC Pay Travel Buddy stemmed from recognizing a specific market need within Bahrain. With BFC's rich history spanning over a century, the company has established itself as a trusted brand in the Forex industry, providing unparalleled Forex services to customers.
Leveraging their deep understanding of the market and customer preferences, BFC Pay set out to develop a digital product that caters to the travel segment and international shoppers in the Kingdom. This led to the creation of the Travel Buddy card, which offers a range of economical solutions to customers.
When asked about the key benefits of the Travel Buddy card, Parakal emphasized its versatility as a multicurrency card. Customers have the convenience of loading funds into the card through various methods, such as Benefit Pay or the Benefit Payment Gateway.
The card allows users to choose their preferred currency for saving their funds. Currently, Travel Buddy supports exchanges to the US Dollar, Euro, AED, and Saudi Riyal, exclusively providing customers/ users in the Kingdom of Bahrain as well as expats in Bahrain with the flexibility to move money between these currencies – and achieving the goal of "seamless travel experiences".
The entire process is seamlessly digital, eliminating the need for physical visits or phone calls. Customers have complete control over their money and card through the BFC Pay app on Android.