News
Lloyds Banking Group expands digital capability with new technology centre in Hyderabad
Lloyds Banking Group to establish technology centre in Hyderabad, India, expanding digital capabilities and talent pool.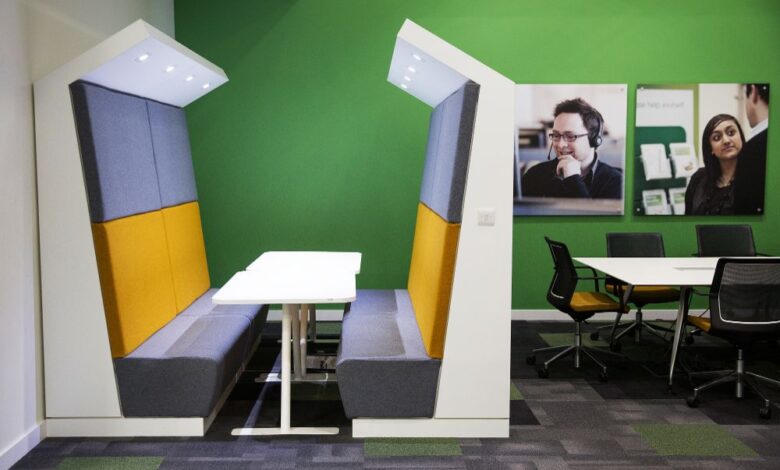 Lloyds Banking Group, the leading retail and commercial financial services provider in the UK, has announced its investment in a new technology centre located in Hyderabad's Knowledge City district. This move aims to strengthen the Group's digital capabilities and support its long-term growth strategy. The technology centre, operating as part of Lloyds Banking Group, will be a key component of the company's £3 billion strategic investment over the next three years to revolutionize its digital offerings.
Scheduled to open later this year, the technology centre will initially employ approximately 600 highly skilled specialists in technology, data, and cyber security roles. These professionals will play a vital role in enhancing the Group's customer experience and developing its in-house technical capabilities. With over 20 million digitally active users and operating the largest digital bank in the UK, Lloyds Banking Group is committed to expanding its digital footprint and meeting the evolving needs of its customers.
Ron van Kemenade (Group Chief Operating Officer of Lloyds Banking Group), expressed the significance of this investment, stating that the decision to establish the technology centre in Hyderabad reflects India's emergence as a powerhouse of technological innovation.
Leveraging the abundant talent pool of engineers and the impressive technology ecosystem in Hyderabad, Lloyds aims to tap into the region's potential to drive its long-term growth and deliver innovative solutions to its customers. The Group is actively seeking skilled individuals who are eager to develop their abilities, drive innovation, and contribute to the sustainable growth of the organization.
K T. Rama Rao (Information Technology Minister of Telangana), highlighted the region's position as a preferred global destination for IT/ITES exports. He emphasized the exceptional tech talent present in Telangana and the government's commitment to fostering a business-friendly environment with world-class infrastructure. He expressed gratitude to Lloyds Banking Group for selecting Hyderabad as the location for its technology and data talent development, welcoming the Group's commitment to India.
As Lloyds Banking Group establishes its presence in Hyderabad, this investment signifies the Group's dedication to harnessing the technological prowess of India and aligning it with its customers' evolving needs.
The new technology centre is poised to contribute to the growth of the digital banking sector while providing ample opportunities for skilled professionals in Hyderabad's thriving technology landscape.