News
The authorized distributor for vivo in Poland is pulling out of the country
Exiting the Polish smartphone market: A close look at vivo and Oppo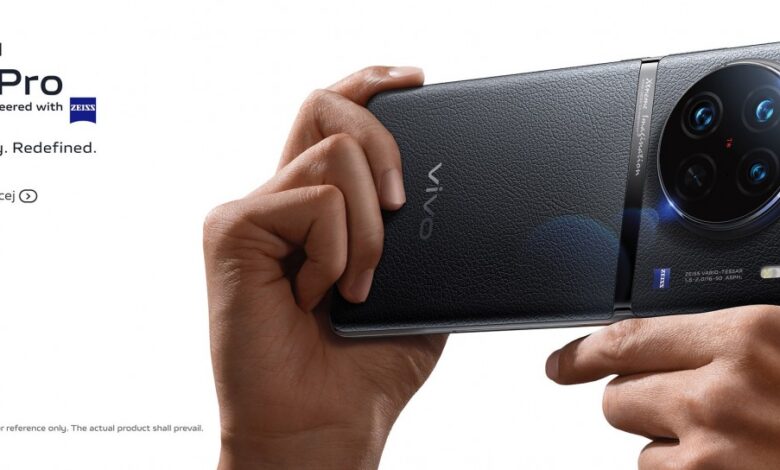 Yesterday, an unofficial report surfaced from Poland indicating that vivo's local branch might be exiting the country.
vivo and Oppo have established a strong presence in the Polish market, offering consumers a wide range of innovative smartphones and cutting-edge technology. Both brands have gained popularity among Polish consumers for their exceptional build quality, stylish designs, and advanced features.
vivo has made significant strides in Poland, capturing the attention of tech enthusiasts with its impressive smartphone lineup.
The brand's commitment to delivering high-performance devices, coupled with competitive pricing, has resonated well with Polish consumers.
vivo's smartphones are known for their sleek aesthetics, powerful processors, stunning displays, and top-notch camera capabilities. The brand's focus on user experience and continuous software updates has further solidified its position in the market.
Similarly, Oppo has made a mark in Poland with its range of feature-rich smartphones. Oppo devices are known for their exceptional camera systems, delivering stunning photography capabilities even in low-light conditions.
The brand's commitment to innovation is evident in its pursuit of groundbreaking technologies, such as fast charging solutions and immersive display experiences.
Both vivo and Oppo have established strong distribution networks in Poland, ensuring widespread availability of their products across various retail channels.
With dedicated customer support and comprehensive after-sales services, both brands strive to provide an exceptional ownership experience to their customers.
Further information has now been obtained by GSMOnline.pl, which received the following statement from vivo (translated by machine):
The vivo brand recognizes the importance of ongoing market analysis and the selection of the right business strategy in collaboration with local representatives. It is with regret that we announce the decision of our authorized distributor in Poland to discontinue its operations. However, we want to assure our valued customers that this development does not impact the quality and reliability of vivo products.
Similar statements were also provided to other local publications like Telepolis.pl.
At present, the vivo.com/pl website remains active, and retailers continue to sell vivo phones. However, the duration of this situation and its implications for the launch of new vivo models in Poland remain uncertain.
On a related note, Oppo took proactive measures by sending a statement to GSMOnline.pl, reassuring that they have no plans to leave. In fact, they even hinted at the upcoming launch of the Reno 10 series in July. The statement reads as follows (translated by machine):

We want to firmly deny any rumors suggesting that vivo is planning to leave Poland. On the contrary, Poland holds significant importance as a market for us, and we are fully committed to serving our customers here. We would like to reassure our Polish customers.
vivo had previously closed its website in Germany, and its Netherlands branch is currently offline. However, Oppo's operations continue in both countries. As for the French market, the websites of both brands are still operational despite rumors of impending difficulties.