News
AFS and Visa collaborate to launch Prepaid cards for businesses in Bahrain and Oman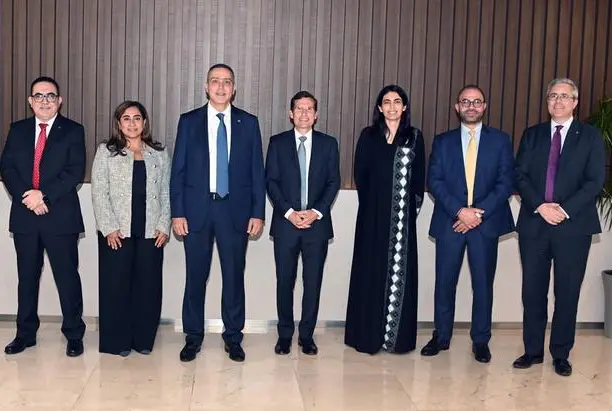 In an exciting development that promises to transform digital payments for businesses in Bahrain and Oman, AFS, a leading merchant acquirer, has partnered with Visa to unveil their SME Partner Programme.
The program aims to introduce prepaid cards tailored specifically for businesses in these countries, marking a significant stride towards digitizing merchant settlements and providing cutting-edge digital payment solutions.
AFS has long been recognized as a pioneer in the realm of digital payments acceptance solutions and services, earning a reputation as the preferred choice for merchants in Bahrain and Oman.
Through this strategic collaboration with Visa, the partnership seeks to leverage AFS's extensive merchant base and Visa's global expertise to launch prepaid cards that will revolutionize B2B transactions.
The introduction of prepaid cards in the B2B landscape is an innovative approach, with AFS and Visa pioneering this transformative use case.
By offering secure and digitally enabled prepaid cards, the collaboration aims to streamline merchant settlements and open up new avenues for growth and expansion.
The prepaid cards will be designed with enhanced security features and the flexibility to evolve alongside the dynamic needs of businesses.
Samer Soliman, Chief Executive Officer at AFS, expressed his enthusiasm for the partnership, highlighting its potential to revolutionize digital payments ecosystems in Bahrain and Oman. He stated, "The strategic partnership between AFS and Visa represents a step forward for business' digital payments in Bahrain and Oman, as well as our shared vision of digitized payments ecosystems. This will be the first B2B use case for prepaid cards, and we plan to expand this offering to other markets in the Middle East and Africa. Together, AFS and Visa can quickly bring to the market prepaid cards that are designed with security at the core and have the potential for enhancement and growth over time. I look forward to a fruitful and ever-growing collaboration that will evolve to other areas like Fintech Partnership amongst others."
Ali Bailoun, Regional General Manager – Saudi Arabia, Bahrain, and Oman at Visa, emphasized the significance of the partnership and its alignment with Visa's mission to digitize the merchant ecosystem. Through this collaboration, AFS will empower its merchant community in Bahrain and Oman by providing them with Visa prepaid credentials. Bailoun added, "We look forward to deepening our partnership with AFS and expanding our collaboration with them across digital acceptance, Fintech enablement, and other areas."
The launch of prepaid cards for businesses in Bahrain and Oman signifies a significant leap forward in the digitization of financial transactions and highlights the commitment of AFS and Visa to foster innovation in the region. As the program gains momentum, both companies are poised to extend their collaboration into various other domains, including Fintech partnerships and broader digital acceptance initiatives.
This groundbreaking partnership between AFS and Visa sets the stage for a digital payments revolution in Bahrain, Oman, and potentially beyond, as the success of this initiative paves the way for similar advancements in the Middle East and Africa.
Businesses in the region can now anticipate a more seamless and secure payment experience, driving growth and efficiency in their operations.
With AFS and Visa at the forefront, the future of digital payments in Bahrain and Oman looks incredibly promising, and the collaboration holds immense potential to shape the trajectory of the region's financial landscape for years to come.